The atmospheric forest church of the the Jukola Relay, was held on the beach of Kastarlampi, on the edge of the competition centre. Many orienteerer enthusiasts gathered there. There were seats made from halved tree trunks approximately for 500 people, but most of the audience found themselves enjoying the mass by sitting or standing on the edge of the hollow.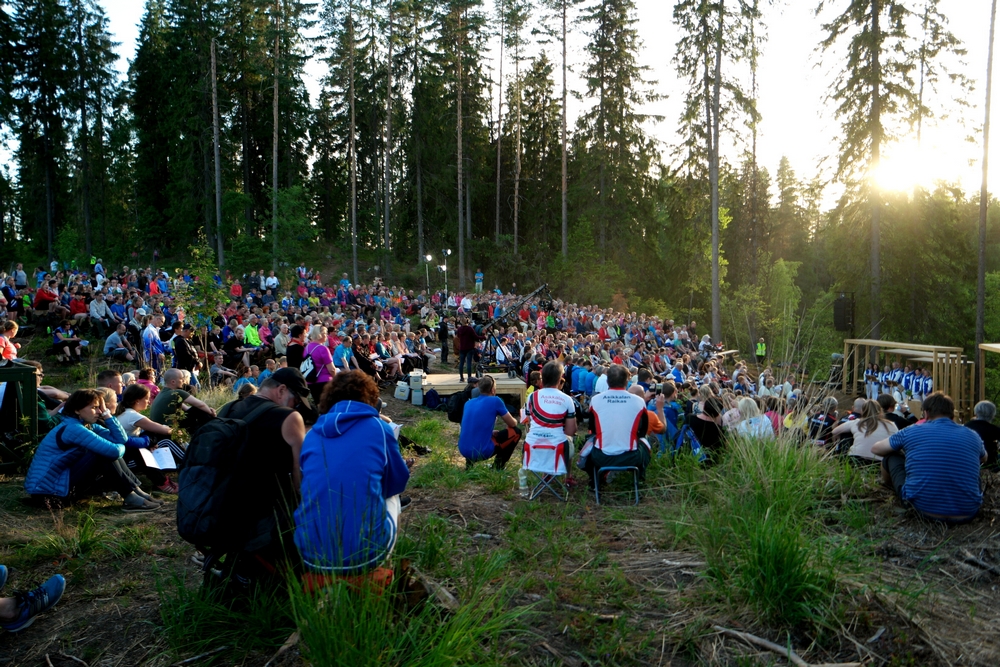 The visual presentation of the forest church was done by the students of furniture design and interior architecture from the Design Institute of Lahti. The view to Kastarlampi worked as the altar view.
The sermon was hold by the bishop of Tampere, Matti Repo, and the liturgists were Hanna-Leena Penttilä and Heikki Pelkonen. Pelkonen represents the team of Päijät-Rasti from Padasjoki, and he himself has run in Jukola Relay several times.
The lead singers for the hymns were the swinging Lahti Gospel choir's singer group lead by Marjaana Turunen.
YLE televised the mass and it will be broadcasted on July 1st.