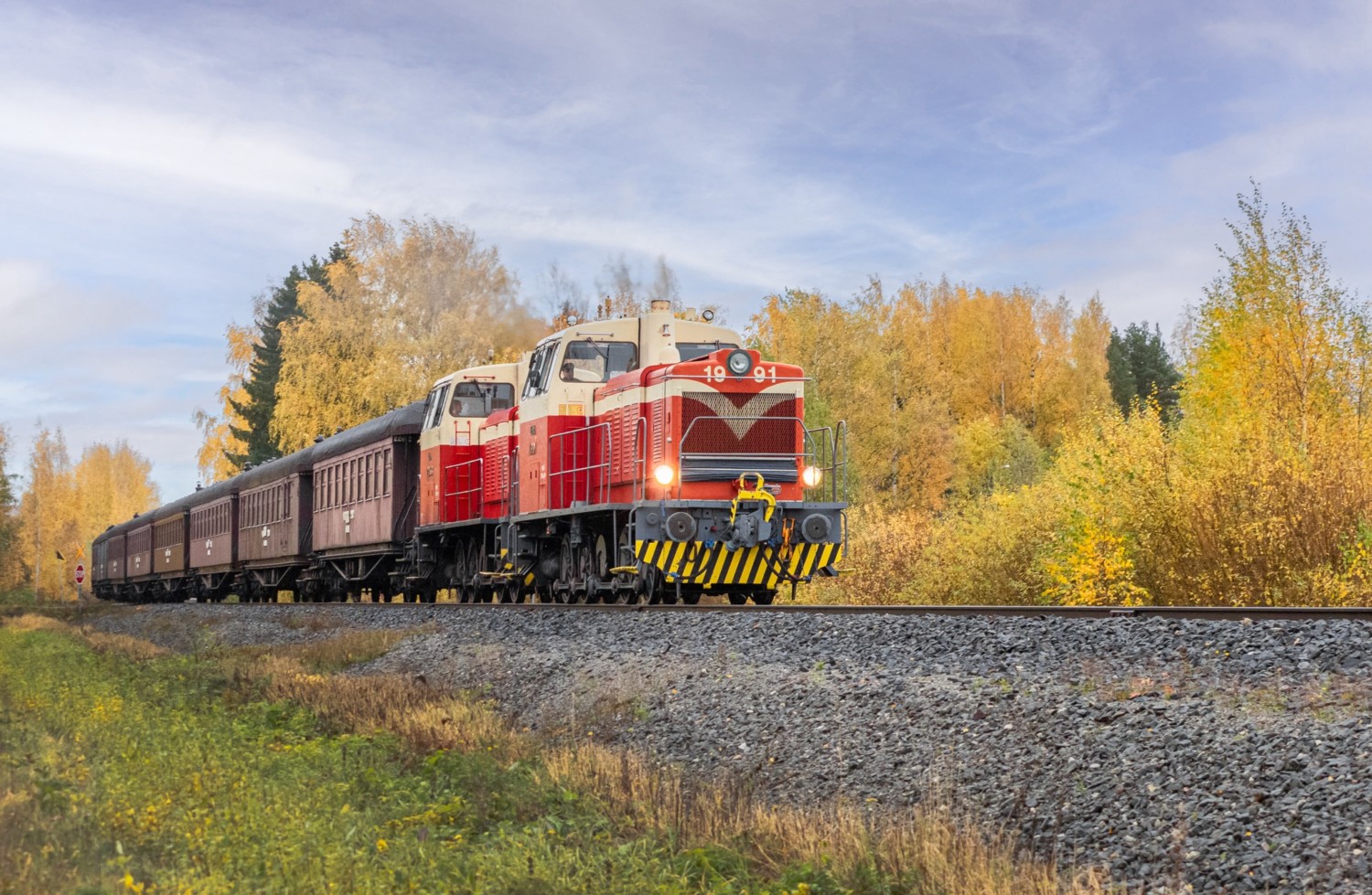 The traditional Jukola relay will be held in Porvoo on the weekend of 17-18 June. You have a possibility to arrive Porvoo from Helsinki by the Hapamäki Museum Train. The museum train will be pulled by 1960s museum diesel locomotives Dv15 and Dv16, trailed by traditional 1950s wooden passenger coaches and slightly newer blue steel passenger coaches. The train also has a restaurant car where coffee, tea, lemonade and light sweet and savoury snacks are served. From Porvoo railway station, it is a short walk to Porvoo bus station, where there is a non-stop shuttle service direct to the competition centre at the Jukola venue.
The trains run according to the following timetables: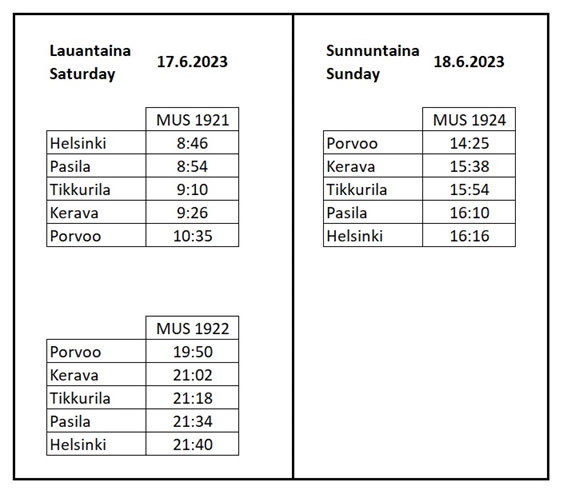 Train tickets (return) from Helsinki and Pasila cost €30 for adults, €20 for children under 16 and €75 for families.
For those boarding from Tikkurila, tickets cost €25 for adults, €15 for children and €70 for families.
For those boarding from Kerava, tickets are €20 for adults, €10 for children and €50 for a family. One-way tickets only -50%.
Children under 4 years old and infants without their own seat travel free of charge. Two adults and children living in the same household can travel on a family ticket. Tickets are sold on board the train and can be paid for in cash or by debit card.
Bicycles, pushchairs and other bulky luggage travel free of charge in the train's conductor's carriages.
The Hapajärvi Museum Railway Association is a non-profit association whose purpose is to preserve and maintain railway-related culture. Our activities are based on the voluntary work of our members. The proceeds from museum traffic are used, among other things, for the restoration and maintenance of old railway equipment.
We hope that our event will generate interest and cross the news threshold in advance so that as many interested parties as possible are informed about the event.