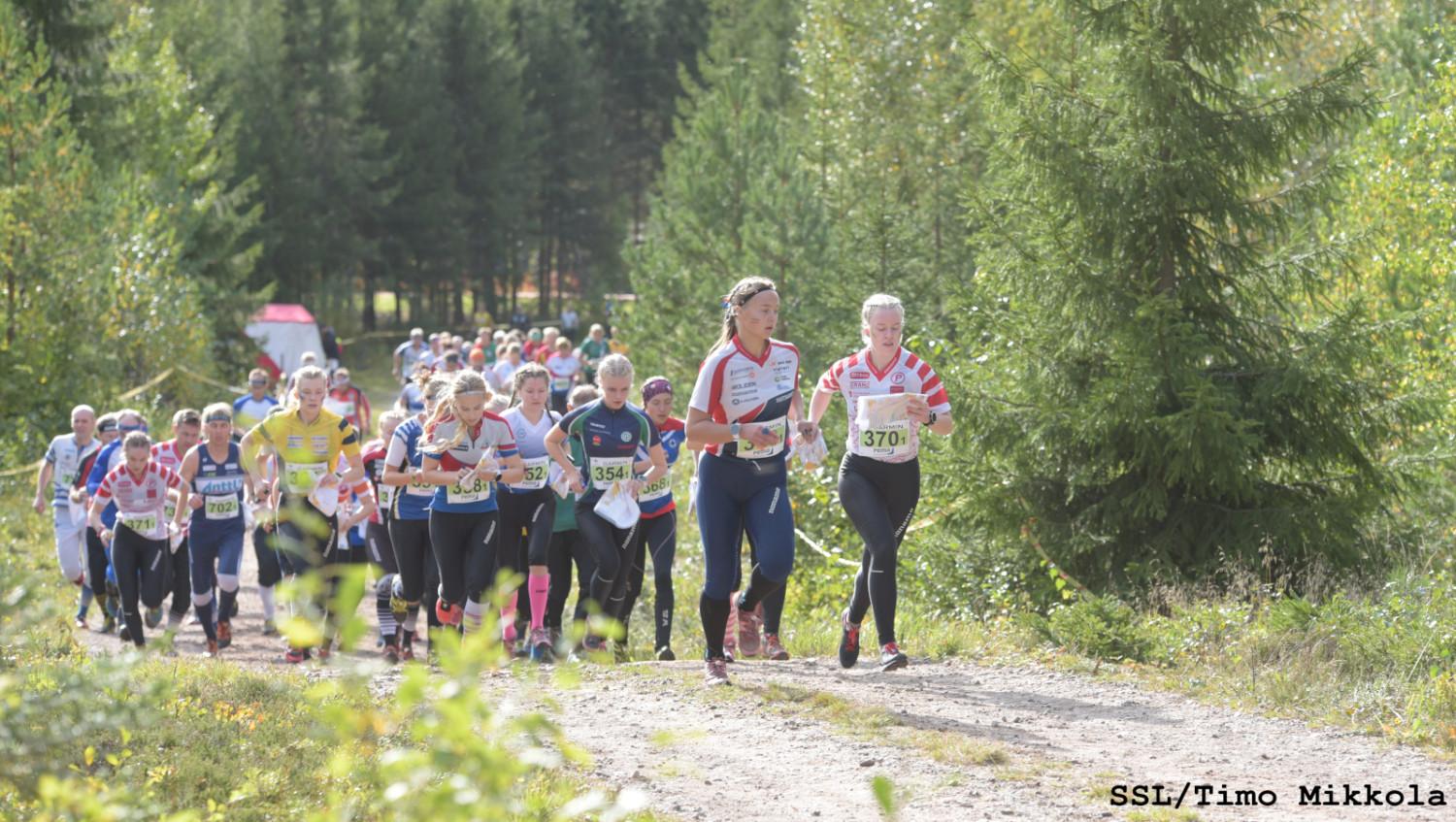 National Compass event, INOV-8 league finals and Kymen Rastiviesti -relay on 21
August 2022 in Kotka
The Compass event classes: H/D10RR, H/D12 and H/D14, registration fee 12 €.
The INOV-8 league classes: H/D 16, H/D 18 and H/D20, registration fee 18 €.
The Kymen Rastiviesti -relay classes: H21 and D21, three legs in both relays, registration fee 75 €/team.
Competition center
The competition center is in Honkala ski stadium (Honkalan hiihtostadion, Honkalantie 12, 48720 Kotka). Detailed instructions for arrival will be published on the event's website.
There are e.g., restaurant, toilets and washing area in the competition center. More information about services available will be published on the event's website.
Start
First starts are at 10:00 for individual classes. In the INOV-8 league finals, the starting order is reversed according to the INOV-8 league ranking.
The D21 relay is estimated to start at 13:30 and H21 at 15:00. The starting times of relays will be confirmed in the competition instructions.
Registration and entry fees
Foreign teams and competitors register by 14 August 2022 by email to nuortenjukola2022@gmail.com. At the same time, the necessary number of Emit cards must be reserved. Payments are made according to the instructions in the email received upon registration.
Information for the Kymen Rastiviesti-relay
A competitor who participated in the Compass event or in the INOV-8 league final may not participate on the same day in Kymen Rastiviesti -relay due to the use of the same terrain.
Leg       Estimated leg time
1. H21   30 min
2. H21   45 min
3. H21   30 min
Total 1h 45 min
Leg        Estimated leg time
1. D21   30 min
2. D21   45 min
3. D21   30 min
Total 1h 45 min
All legs include approximately 500 meters of marked route. Forking is used in all legs.