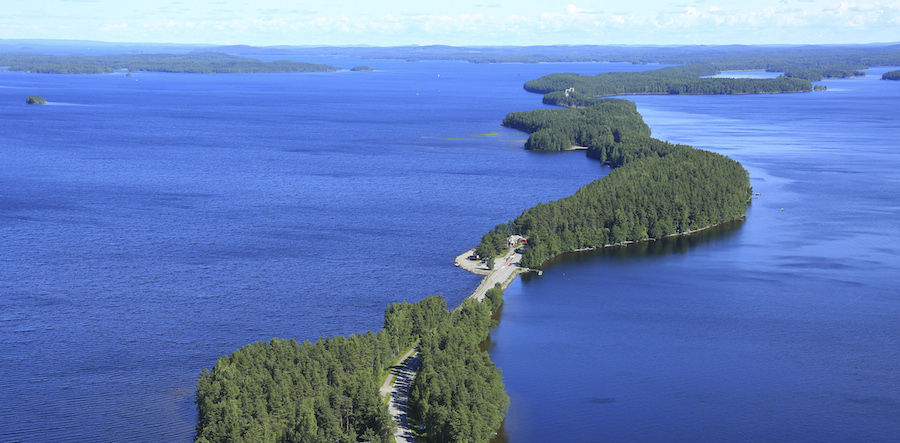 VISITOR INFO
FINLAND – ONE OF THE BEST COUNTRIES IN THE WORLD
Finland is among the world's TOP 10 countries in:
safety (#6)
gender pay equality (#2)
press freedom (#1)
innovation (#4)
happiness (#6)
education (#6)
coffee consumption (# 1)
Host city
LAHTI – GATEWAY TO THE FINNISH LAKE DISTRICT
Lahti is the proud host city for the Nordic World Ski Championships in 2017 for a record seventh time. World Championships have been held in Lahti in 1926, 1938, 1958, 1978, 1989 and 2001.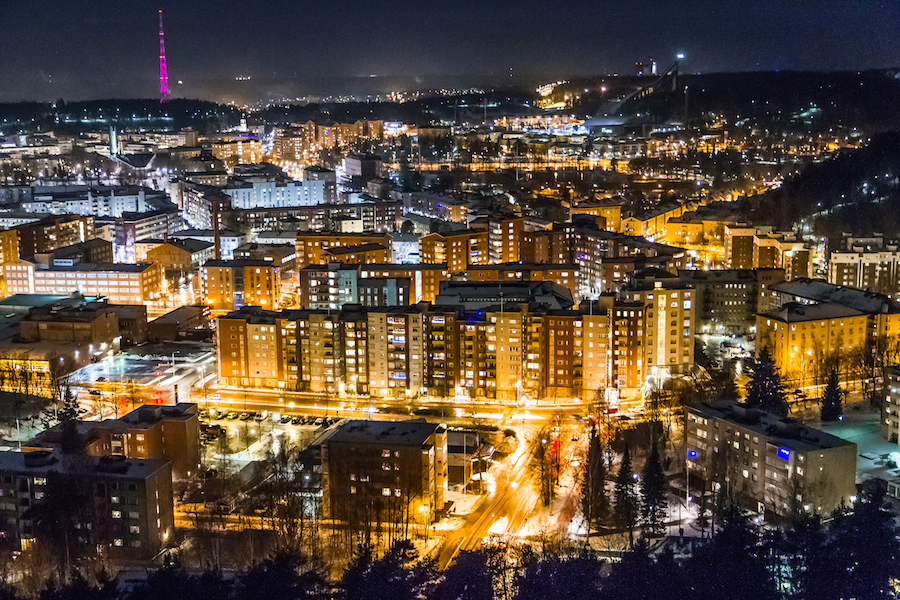 The Lahti region is a rapidly developing growth centre near the Helsinki Metropolitan Area. It is currently home to over 200,000 residents, and the population has increased steadily since the beginning of the 2000s. The welcoming living environment, active business life and high quality cultural and sports services will continue to attract new residents from all over Finland in the future.
The Lahti region is well-known for winter sports, beautiful nature, the magnificent Salpausselkä Ridge and Lake Päijänne, which is Finland's second largest lake and known for its clear and drinkable water.
Click here for more information about the Lahti Region
HOW TO GET TO AND AROUND THE CITY
EASY TO REACH BY AIR…
Examples of flight times to Helsinki Airport
Stockholm 1h
Warsaw 1h 40 min
Paris 3h 5 min
Beijing 8h 30 min
New York 8h 45 min
…AND EVEN EASIER BY TRAIN
Travel time to Lahti by train
Helsinki Airport 50 min
Helsinki City 48 min
Tampere City 1 h 48 min
St. Petersburg (RUS) 2 h 45 min
By Boat
From Stockholm to Helsinki and Stockholm to Turku
TallinkSilja
Viking Line
From Tallinn to Helsinki
TallinkSilja
Viking Line
Eckerö Line
From Germany/Travemünde to Helsinki
Finnlines
Everything is located within walking distance, no traffic stress
Railway station 0.9 km
Sport Center 1.4 km
Trade Fair Centre 1.4 km
Sibelius Hall 1.6 km
How to get to and around the city
Tourist
Tourist Info – visitlahti.fi
Shopping center Trio,
Aleksanterinkatu 18
15140 Lahti
Puh. 0207 281 750
info(at)lahtiregion.fi
Tourist info – chat online and Facebook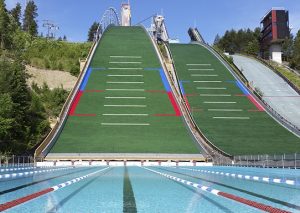 CITY OF BIG EVENTS
Large events related to sports, fitness and music can be seen and heard on the streets of Lahti. A range of memorable events are held in the area of the Lahti Sports and Trade Fair Centre as well as parks, fields, stadiums, pedestrian streets, lakes, harbours and forest trails throughout the year. The services and facilities are located within walking distance from each other.
URBAN CULTURE BY THE LAKE
From classical music to rock, and from country music to pop, the Lahti region offers a number of events and event arenas for music enthusiasts. Sibelius Hall, the flagship of wood construction, is like a work of art that combines wood architecture with local industrial history. The art collections displayed by the Lahti City Museum and several galleries are an important addition to the range of visual arts in the region.
Strong urban culture, a city with a distinctive identity
Active hip-hop and rock scene
One of the World Design Capitals of 2012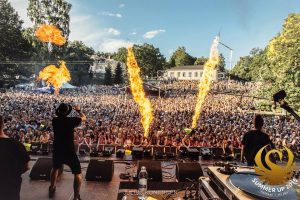 THINGS TO DO
What to see and do besides the Nordic World Ski Championships when coming to Lahti as a tourist?
Lahti has attractions and sights to suit every taste and interest. Jump to the Ski Museum, drop by to explore the history of Radio and TV, inspect old motorcycles or visit historical sights. The art collections displayed by museums and several galleries are an important addition to the range of visual arts in the region.
Head to one of the Top 10 Lahti attractions or move away from the crowds and take a quick escape from busy urban life by exploring the intriguing Lahti Region.
Several specialty museums
Congress and Concert centre, Sibelius Hall and other cultural sights
Medieval stone churches
Get an overview of attractions, inspiration and activities in the Lahti region.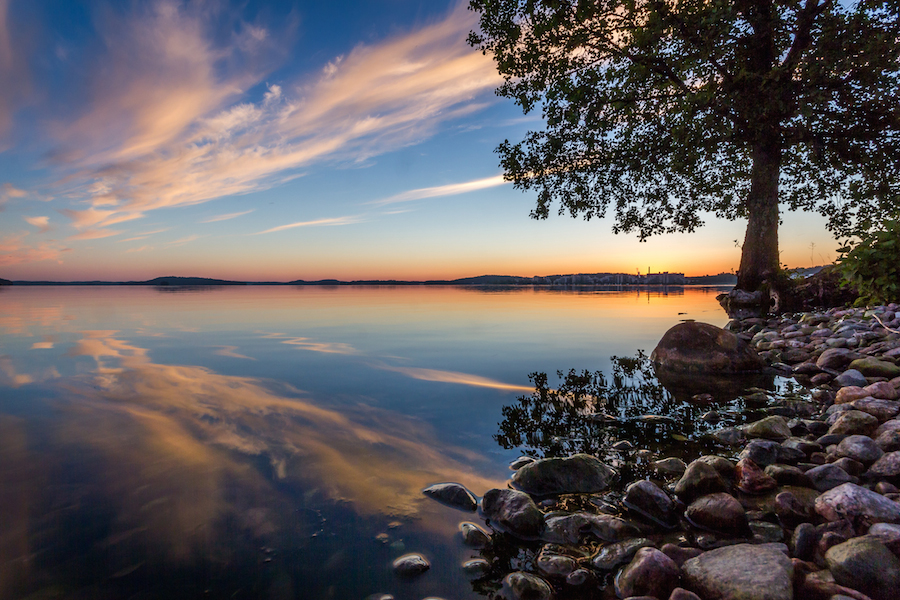 SPORTING FUN
THE LAHTI REGION – AN OUTDOOR WONDERLAND
Lahti is a sportsperson's city where jogging and skiing tracks and cycling routes begin from the market square. The Lahti region is a true wonderland for outdoor sports where you can freshen up while enjoying the most beautiful lake scenery in southern Finland. The area includes a national park, several nature trails, vast bodies of water and versatile fitness trails.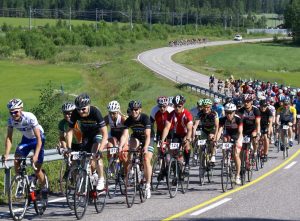 Highlights
World-class facilities for different sports
Messilä Ski Resort – the largest of its kind in southern Finland
Bike-friendly region with over 300 km of bike paths.
Several golf courses nearby
Pajulahti Sports Institute, an Olympic training centre, is only 20 minutes away
WHERE TO EAT?
If you want to have a memorable night and dine with a unique view, find an authentic country bistro or maybe dine while enjoying a lake cruise – check out our list of restaurants.
Eat, drink and enjoy
Local cuisine is famed for its fish, game, berries and mushrooms
Lots of local bakeries, farmers markets and farms in the area
Interesting microbreweries and distilleries with ambitious products
Fresh and clean water from natural springs