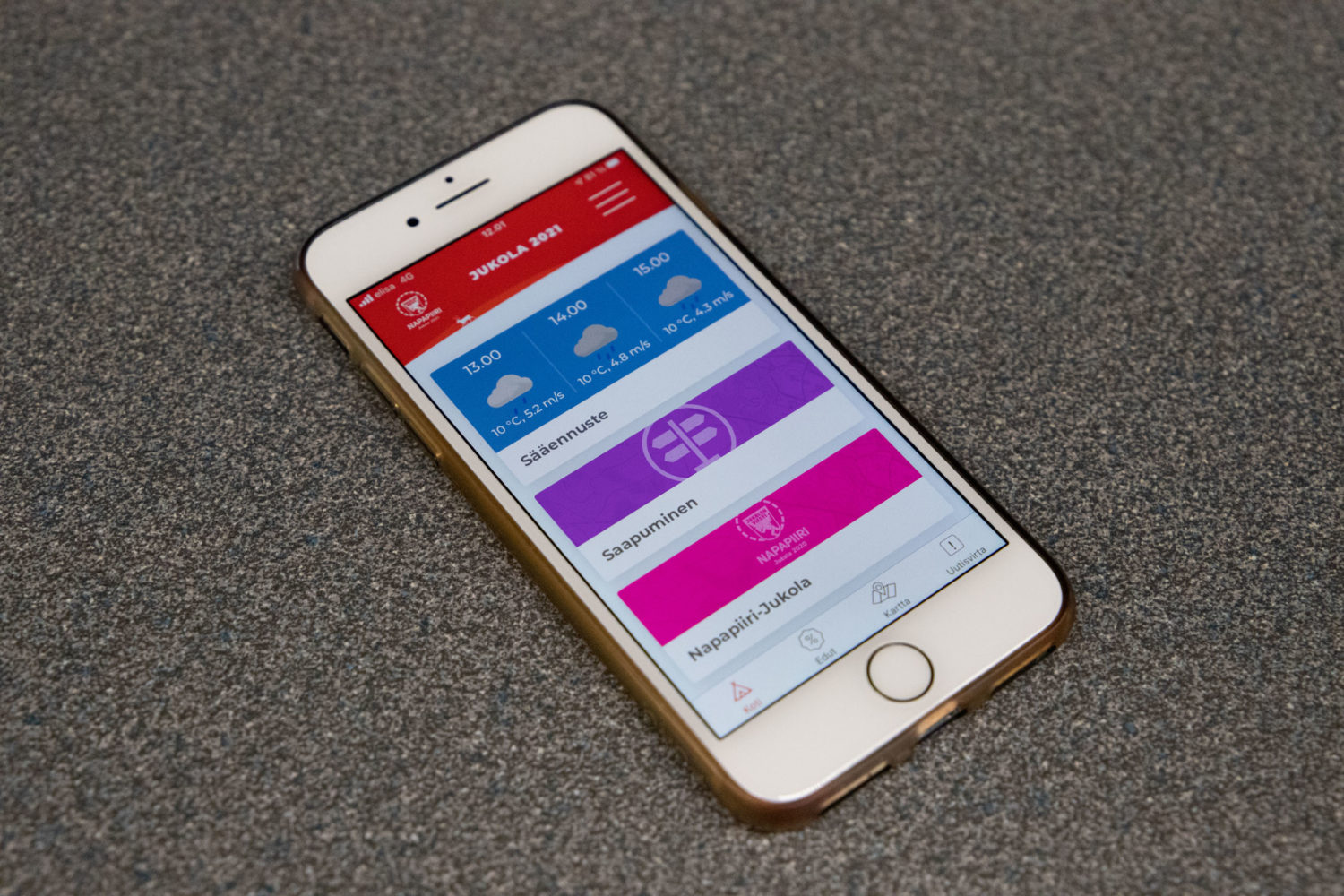 Arctic Circle Jukola has its own mobile application that can be found from an app store by name Jukola 2021.
Competitors, volunteers and spectators are encouraged to install the free app on their smartphones. The application does not require sign in or registration: it is ready for use immediately.
Follow the competition results
The app provides a lot of basic information and maps about Arctic Circle Jukola. Additionally, the app offers numerous benefits and discounts, for example, at shops in the Competition Center and for services of Arctic Circle Jukola partners.
Results table feature of the app was updated on Saturday morning after competition teams had registered their running orders.
Take care to download the update
Jukola 2021 has been updated on the competition week. If, for instance, you can't use the app's results service, it needs to be updated from the app store.
Not every older smartphone model supports the update. However, previous versions of the app still provide, amongst other things, mentioned offers and basic info about the competition event.
Don't find what you are looking for?
If you cannot find the needed information in the Jukola 2021 app, click to open the Arctic Circle Jukola web pages.
Web server contains newest information that is continuously updated through the weekend.