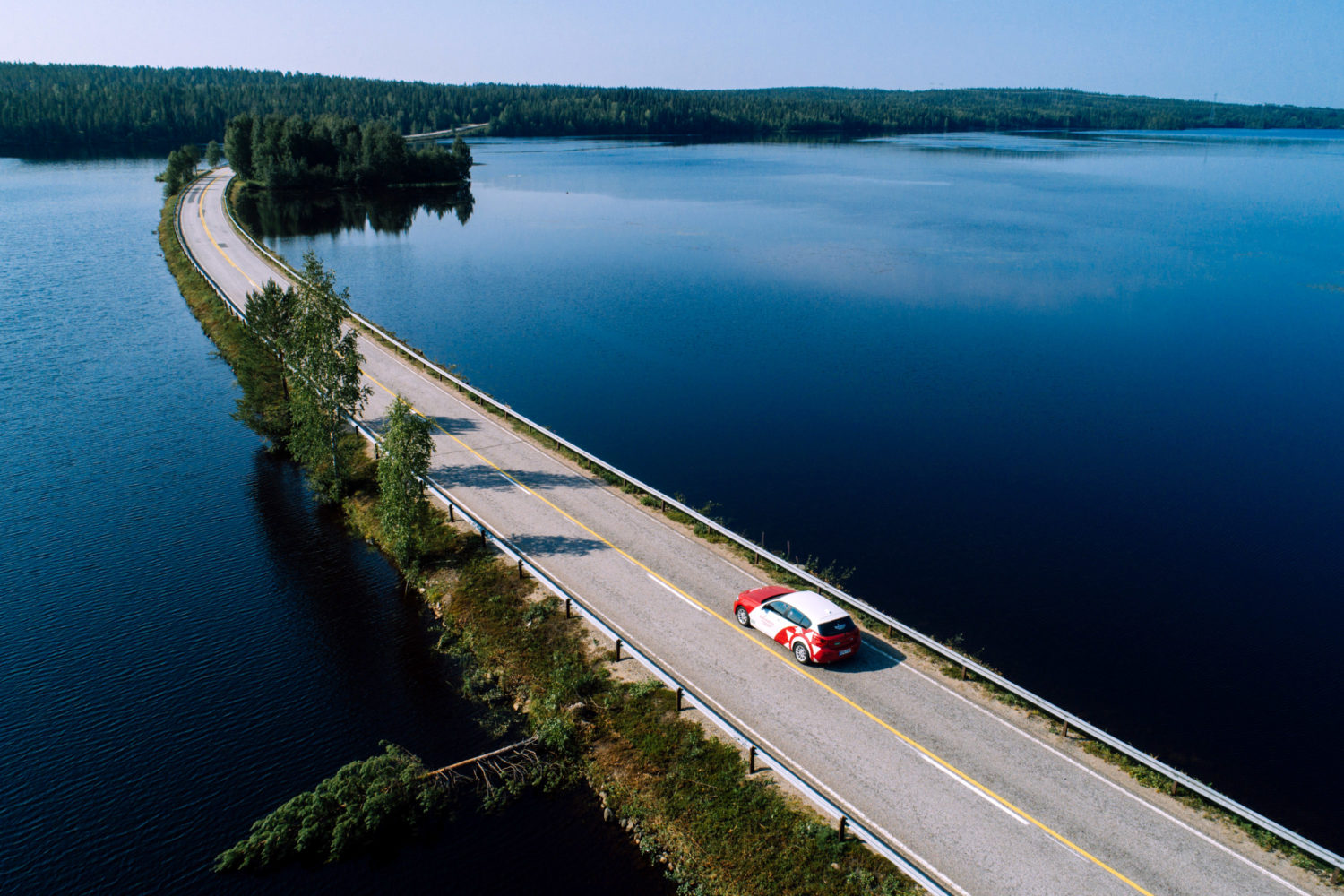 Rovaniemi, known as the Official Hometown of Santa Claus, is a popular international tourist destination that is easy to reach by plane, train, coach or car. There are scheduled flights to Rovaniemi from Helsinki, and trains from across Finland will take you there. Rovaniemi Airport is located app. 10 km outside the city center.
Take a train:
VR (the national railway company) will publish later the train timetables for  August 2021. Tickets will be available about 130 days earlier for individuals and groups (10+ people). Train tickets can be purchased 130 days before travel date. Buy tickets here.
Groups (more than 20 persons) can make pre-booking via travel agency Kon-Tiki Tours. Contact: heli@kontiki.fi or +358 400 436 049.
Arriving from Sweden? Check also the train connections in Sweden (to Boden or Luleå) on www.sj.se. From there, you can rent a bus for your team.
Fly here: 
Finnair and Norwegian fly to Rovaniemi all year round. Finnair will fly three daily flights in August and Ryanair has one a daily flight on Friday and Sunday.
Tickets for Finnair flights in August 2021 from Helsinki to Rovaniemi are already on sale. Book flights here.
You can also check flights to Oulu (Finland) or Luleå (Sweden) and rent a bus for your team from there. It's only 3 hours drive from both these cities to Rovaniemi.
TUI Airways flies from more than 21 UK airports, direct to over 70 worldwide destinations, including 4 airports of Finland, more information TUI Airways.
Ride a coach:
Tickets will be available online at Matkahuolto or Onnibus.
Drive here:
At the Arctic Circle Jukola, the competition centre is located on the Mäntyvaara horseracing track. Whether you arrive from the north or the south, you can't miss the signs for the competition centre along Highway 4.
Just make sure you get here!