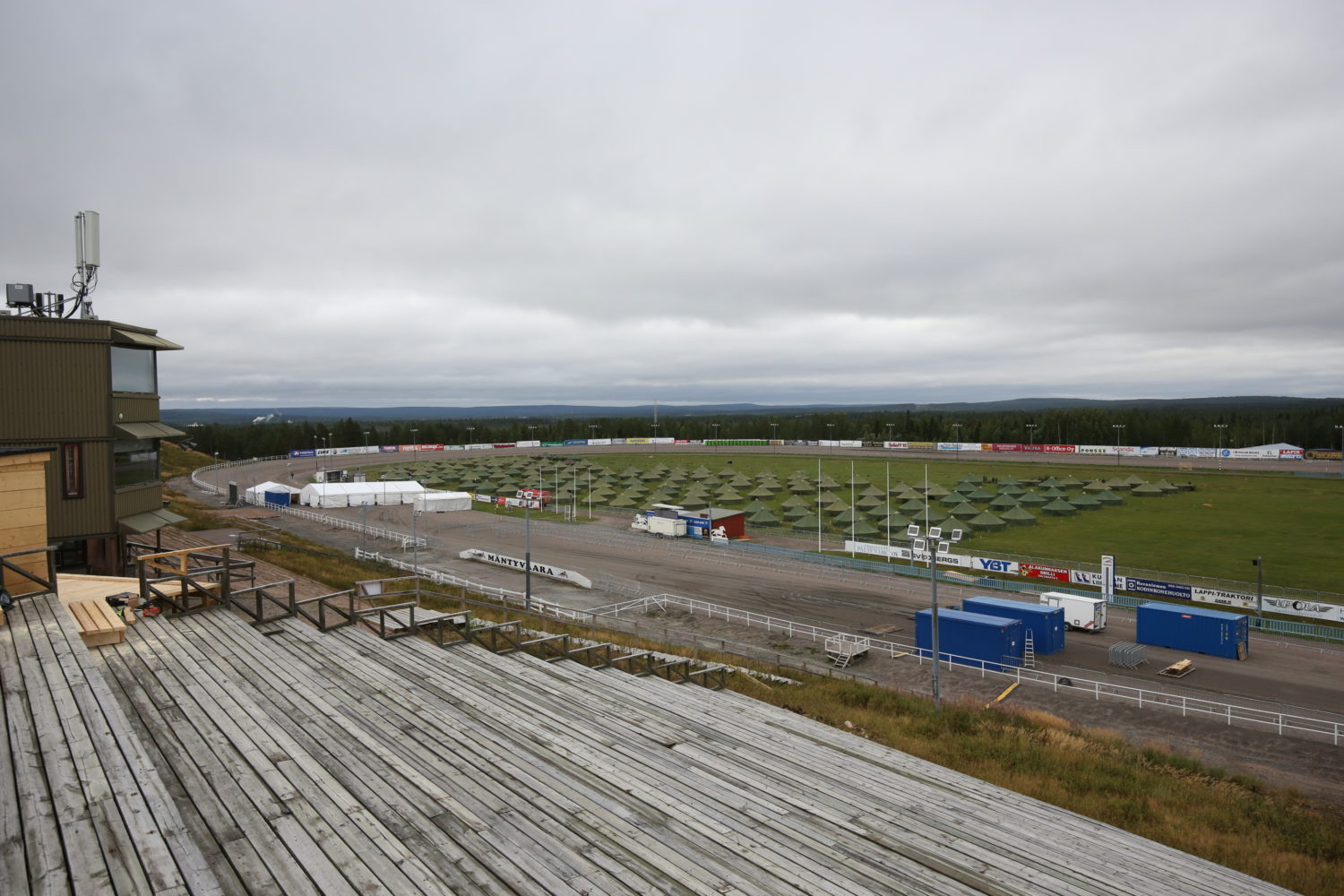 In Arctic Circle Jukola, organizers' instructions regarding COVID-19 are to be followed, along with provisions of the Communicable Diseases Act and the event's own health security plan.
This page contains information about COVID-19 safety measures at Arctic Circle Jukola, both from visitors' and participants' perspectives. It also includes location of COVID-19 test points.
Arctic Circle Jukola COVID-19 safety instructions
Organizers require use of masks at the competition center both indoors and outside if it is not possible to maintain safety distance.

Use a face mask also in Jukola buses.

Don't show up ill or having symptoms that relate to a COVID-19 infection.

If you get symptoms, do a COVID-19 test.

Take care to hold safety distance, to wash hands and to observe coughing etiquette.

Allow others to keep a safe distance.
Competition center and public areas
In compliance with obligations set on event organizers by Communicable Diseases Act, participants are provided with means to wash hands and to keep safety distance. Also, extra effort is put to cleaning of premises and surfaces.
Masks are used at the Competition Center and in Jukola buses. Event organizers require use of masks at the competition center both indoors and outside if it is not possible to guarantee safety distance.
Safety is improved, i.a., by added lanes and service points. For example, Competition Info point has 5 lanes, and its tent has an open wall to ensure proper ventilation.
Arena at Mäntyvaara race course has capacity of 20 000 and can fit thousands of people even separated by a safety distance. It is advised to use the arena also as an extension of the public restaurant, so that food could be eaten there in order to offload the restaurant space at peak hours.
COVID-19 testing
The city of Rovaniemi offers free COVID-19 testing also to non-residents who have symptoms related to the infection. There are two big events in Rovaniemi this weekend, so testing points may become crowded.
Addresses of testing points can be found here (there are extra opening hours during this weekend): https://international.rovaniemi.fi/en/News/Coronavirus
Arctic Circle Jukola Competition Center has a testing point organized by our partners the city of Rovaniemi and Mehiläinen. It is meant primarily for competitors and personnel, and works on the same principles as other city of Rovaniemi testing points.
Testing is done without time reservation and is possible to take for free in case of mild symptoms hinting at coronavirus infection or a suspicion thereof.
City of Rovaniemi & Mehiläinen COVID-19 testing point is open at the Competition Center:
Friday 20.08. 16:00-20:00

Saturday 21.08. 10:00-21:00

Sunday 22.08. 10:00-16:00
The above-mentioned tests are express antigen tests. When you arrive in Finland, you can go to this testing point and have the test for free.
If you need a PCR test and a certificate in English for the return trip in your country, you can buy one at a Mehiläinen testing facility.
Read more: HOW I CAN GET A PCR TEST AND A CERTIFICATE IN ENGLISH?
Venla relay and Jukola relay
Every participant is expected to keep safety distance as much as it is possible in the competition circumstances, for instance, at changeover fence, in queues and in congestion spots.
Lining up for start is as usual, but it is also possible to gather more loosely behind the main start lines. Map can be taken having reached own line upon start, and after that, for 30 minutes since the start, own map can be claimed from the "Helppi point" at changeover fence.
Masks can at latest be disposed of into waste bins at the orienteering start (K-) point. If possible, put the mask upon start into your own pocket.
Warm-up area is larger than usual and has sufficient space to observe safety distance.
Restart maps are kept in their map bags for 30 minutes after it. They can be claimed in that time. Only after that they will be put off.
Teams in wind shelter area must take measures to ensure proper hygiene and to limit the number of people inside tents.
At the Wailing Wall (protesting), number of people inside the tent will be limited if necessary. Patients at First Aid points will be guided to observe safety distance.
Masks will be distributed to participants in mass start, changeover and finish areas.
Links