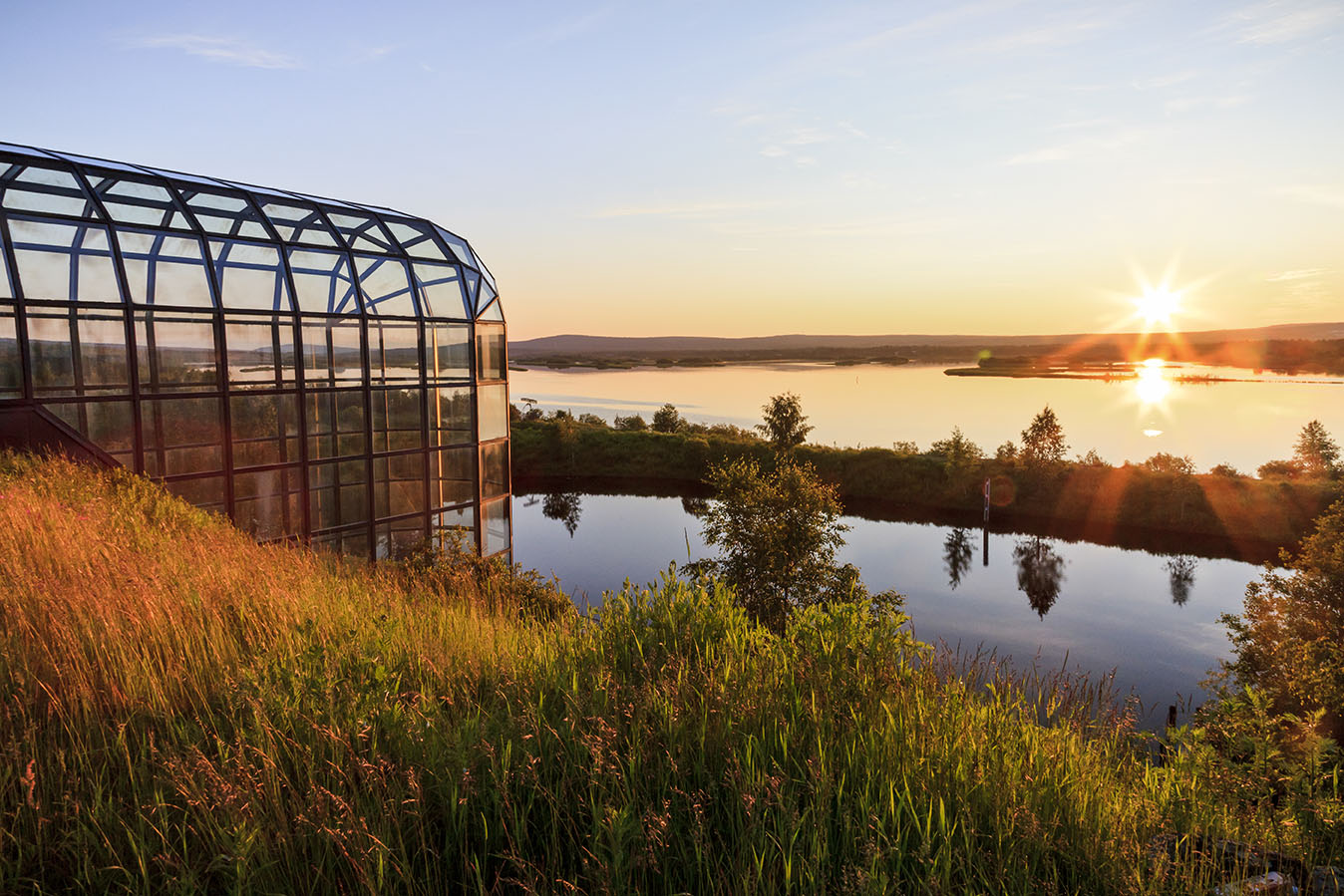 Fall for the Arctic Rovaniemi
When arriving to Rovaniemi you will experience a different world, a true change of scenery. The arctic rugged nature and warm white nights of Lapland summer create experiences possible only in the Arctic Circle. Come and truly feel the wonders of Lapland´s summer and plan a longer stay.
Summer and Christmas
Rovaniemi is the Official Hometown of Santa Claus, and the city's most famous resident, Santa Claus can be visited every day of the year in Santa Claus Village right on the Arctic Circle. In Santa Claus Village you can also see Santa´s reindeers and make friends with huskies, do shopping and enjoy Lappish delicacies in cafeterias and restaurants.
Activities
In the summer Rovaniemi is known for the Midnight Sun and various activities. Get excited by Summer Sled Track and Arctic Adventure Park Huima or create a fun family day at Freestyle Activity Park Rollohalli and HopLop Exercise Adventure Park. Rovaniemi is also an exotic Golf destination, and Santa Claus Golf has gotten good reviews by Golflehti magazine, on visuality and hospitality. You can also treat yourself with Sauna Experiences, river cruises and Photography Tours. At Rovaniemi you can ride with horses under the midnight sun or go biking in the arctic forest routes and take a refreshing dip at Santasport pool area. Whether you wish to relax or to get a rush of adrenaline Lapland will have something for you.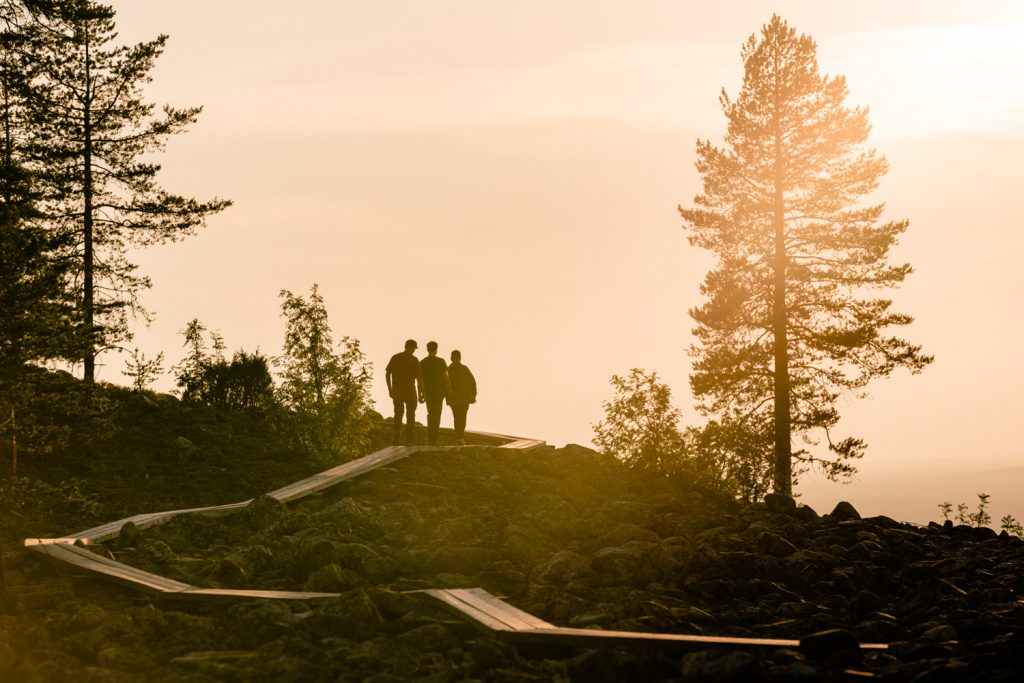 Culture sights and attractions
In the intersection of two large rivers Rovaniemi is buzzing with arctic culture, which is tangible in the various attractions of Rovaniemi. With the Culture Pass you can learn about the history of Lapland and Arctic research in Arktikum, get to know northern contemporary art in Korundi House of Culture and familiarize yourself with the many meanings of northern forests in Science Centre Pilke. Ranua Wildlife Park offers the opportunity to observe arctic animals at Ranua, one-hour drive from Rovaniemi.
Restaurants
Rovaniemi also offers experiences on a plate. Rovaniemi has great options for Traditional Lappish food and international culinary experiences. In Rovaniemi, nights are white throughout the night. This means there's 24 hours in a day to be spent on activities and a whole lot more – pretty much anything you can do during the day, you can do in the night – experience of a life time.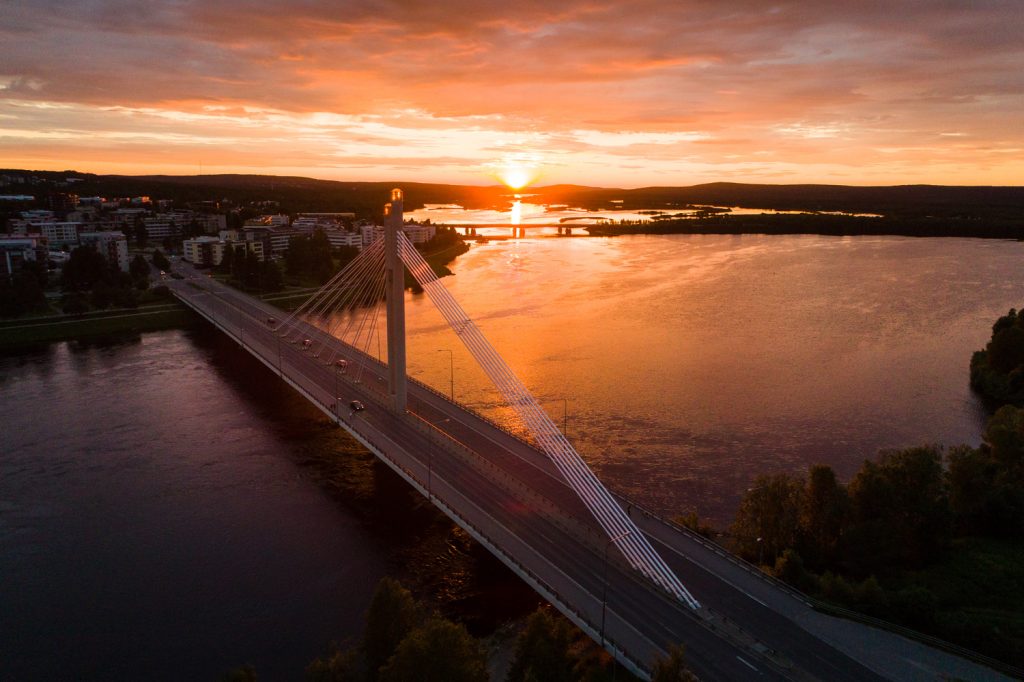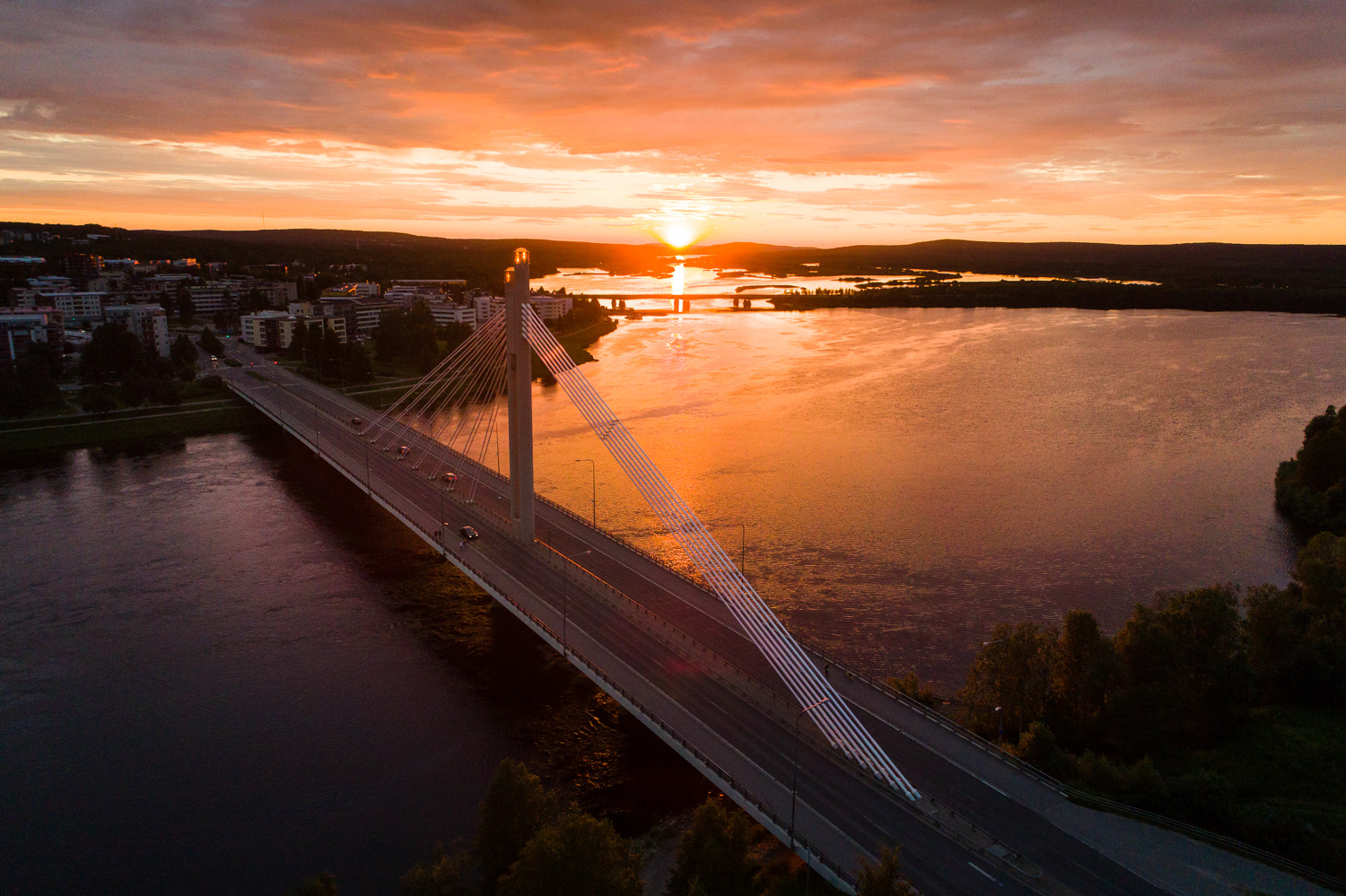 Nature attractions
The spectacular rapids and aapa mires at Arctic Circle Hiking Area located close to Rovaniemi attract nature lovers. There you can have a quiet moment in a lean-to-shelter at a nearby campfire site. Admire one of the biggest Devil´s Churns in Finland at Rautiosaari village. Auttiköngäs is one of Finland's most magnificent waterfalls in peaceful Taiga forest an hour from Rovaniemi.
Lapland is Finland's northernmost province and makes up almost a third of the whole country, and is the home for over 200 000 reindeers. In Lapland, there are several areas with their own local flavours and characteristics. Explore Lapland further by heading to our fellow destinations nearby. Visits to the Amethyst Mine in Pyhä-Luosto national park are popular during the summertime. The sustainable mine welcomes all visitors to experience the joy of digging and finding your own amethyst to keep as a souvenir.
Korouoma Canyon is a breathtaking daytrip destination, where you can enjoy magnificent sights and even recreational fishing in the serpentine River Korojoki. In Oulanka National Park on the Karhunkierros Trail, you can truly see the power of water and some of the most impressive waterfalls in Finland.
Get help in planning your visit
Visit Rovaniemi is the regional tourist organisation that will tell you everything you need to know when visiting Rovaniemi. On the Visit Rovaniemi website, you will find accommodation, restaurants and shopping opportunities, and you can pay for activities available in the area. You can also look at the Rovaniemi events calendar. Services of the Visit Rovaniemi tourist Information are available throughout the Arctic Circle Jukola event at the competition site and in the city centre, at the tourist Information on the Lordi´s square.
[iframe id="https://www.youtube.com/embed/TGtBrT9awHU" align="left" mode="normal" autoplay="yes"]