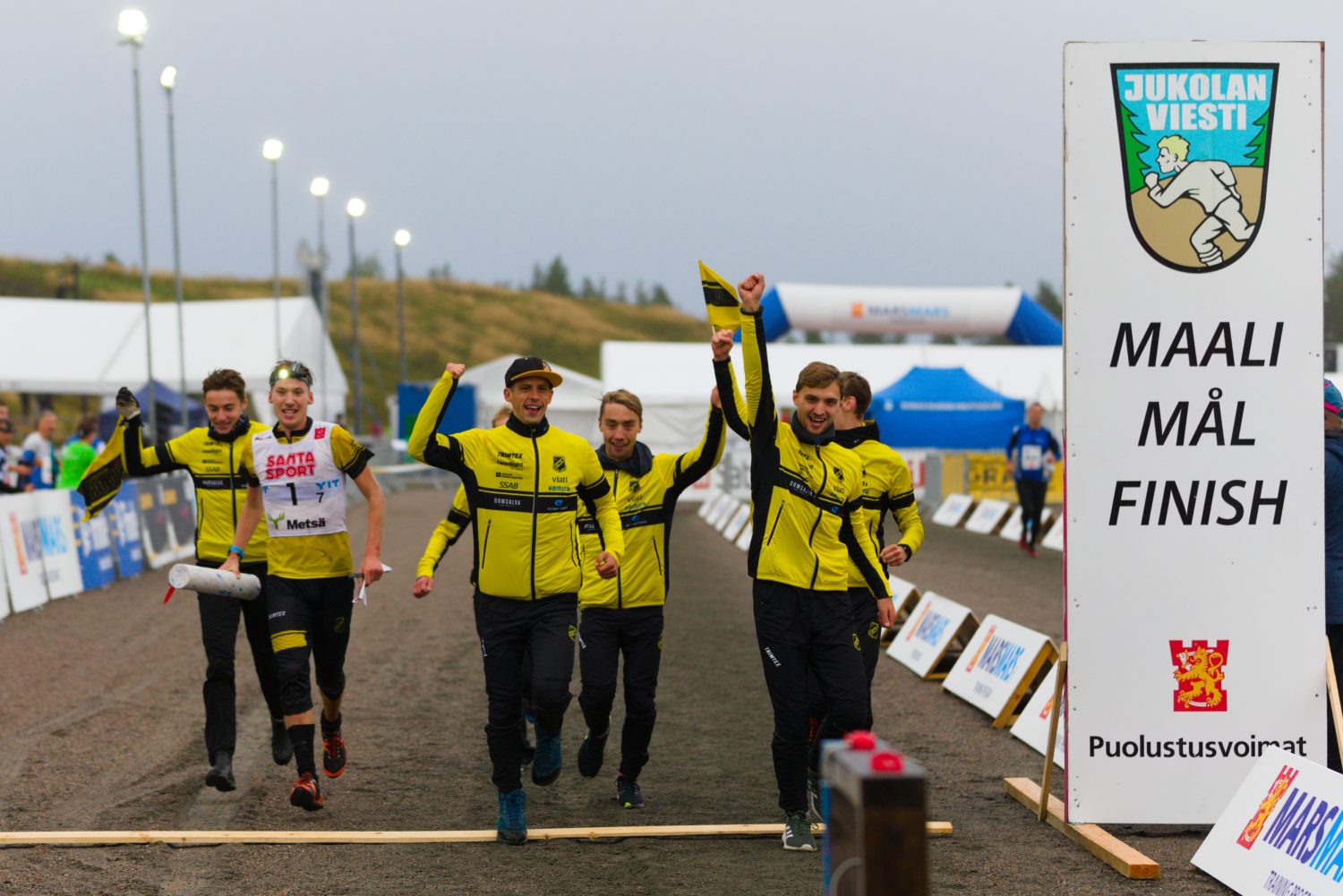 Victory at the Jukola relay went once again to Sweden when Stora Tuna left others behind in Rovaniemi.
Jukola relay got decided by Stora Tuna's Jasper, Joakim, Viktor and Eemil Svensk who lifted the team to the top at fantastic speed. They had also won the Jukola relay in Kangasala, back in 2019.
Other participants in the fight for victory at the race Helsingin Suunnistajat, Tampereen Pyrintö and Göteborg IFK in the anchor leg could not anymore catch up with Stora Tuna's anchor, Eemil Svensk, who got to ensure victory for his team.
Jukola relay of the year 2021 has been a real thriller. Order of teams in the lead changed almost every leg. On the fourth changeover top ten teams were still only 2:23 apart. In the end, however, double victory went to Sweden when Göteborg IFK snatched second place.
Tampereen Pyrintö and Helsingin Suunnistajat are the leaders of Finland
Tampereen Pyrintö, Helsingin Suunnistajat and Stora Tuna came to the next to last changeover practically at the same time. Difference in the trio was only three seconds.
Viktor Svensk of Stora Tuna remarkably succeeded in his own leg and tore away from Göteborg IFK and Tampereen Pyrintö who came next by more than two minutes.
Also Göteborg IFK's Max-Peter Beijmer succeeded in his leg which he started 2:19 after the leader. Einari Heinaro of Helsingin Suunnistajat sent the anchor runner Olli Ojanaho 2:59 behind Stora Tuna's anchor Eemil Svensk.
In the last leg, native of Rovaniemi Ojanaho managed to deal with Florian Howald of Tampereen Pyrintö, but the spurt was not enough to overtake Göteborg IFK's Kasper Fosser.
Order in the leading trio was finally decided on 19th control where Ojanaho made a mistake and Fosser ran away.
In the Stora Tuna team, besides Svensk brothers, ran also Anton Sjökvist, Henrik Johannesson and Olle Karled.
See the full results here: https://online.jukola.com/tulokset-new/en/j2021_ju/