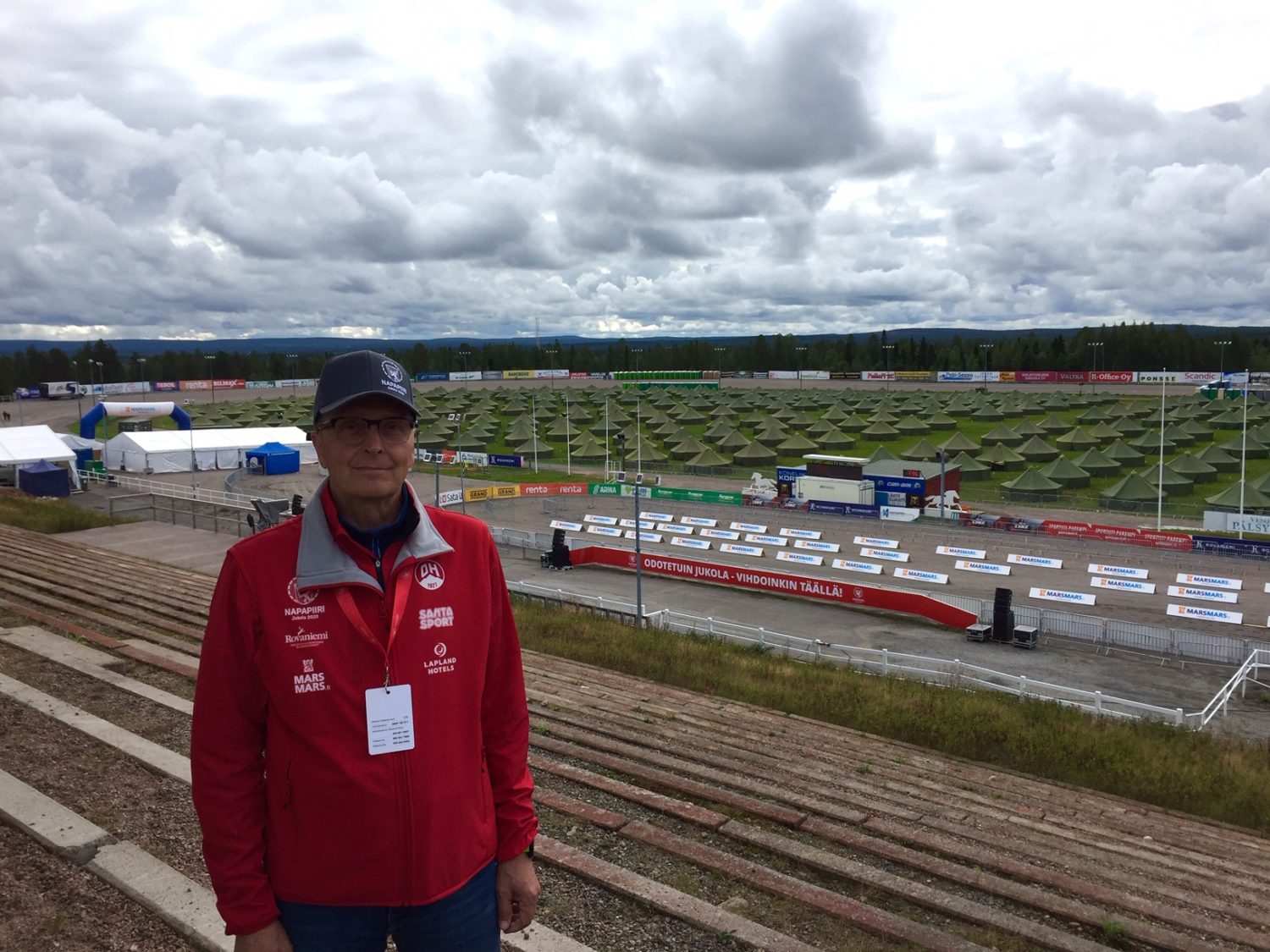 Event Director of the Arctic Circle Jukola Martti Anttila seems relaxed as he follows last preparation work at the competition center.
– I am gladly waiting for Arctic Circle Jukola to finally get started.
He is pleased to see that it is finally possible to organize Arctic Circle Jukola. Having been postponed twice, the event is long-awaited.
– I've had a good night's sleep, now there is just that right excitement.
Coronavirus pandemic has brought challenges to the organizers, but health safety and various associated risks have been pondered and predicted in tight collaboration with authorities.
Anttila stresses that much has been done already and that postponing the event two times has brought more challenges.
12 543 orienteers have registered for Arctic Circle Jukola.
– The amount is not what we expected, but that's what it is, – Anttila says.
Originally, organizers planned to gather 17 000 orienteers in Rovaniemi.
Arctic Circle Jukola has teams from 13 countries registered. Most foreign teams come from Sweden and Norway.
There are 999 teams registered for Venla relay and 1221 teams for Jukola relay.
Venla relay start is already at 13:45. Jukola relay starts at its traditional time, 23:00.