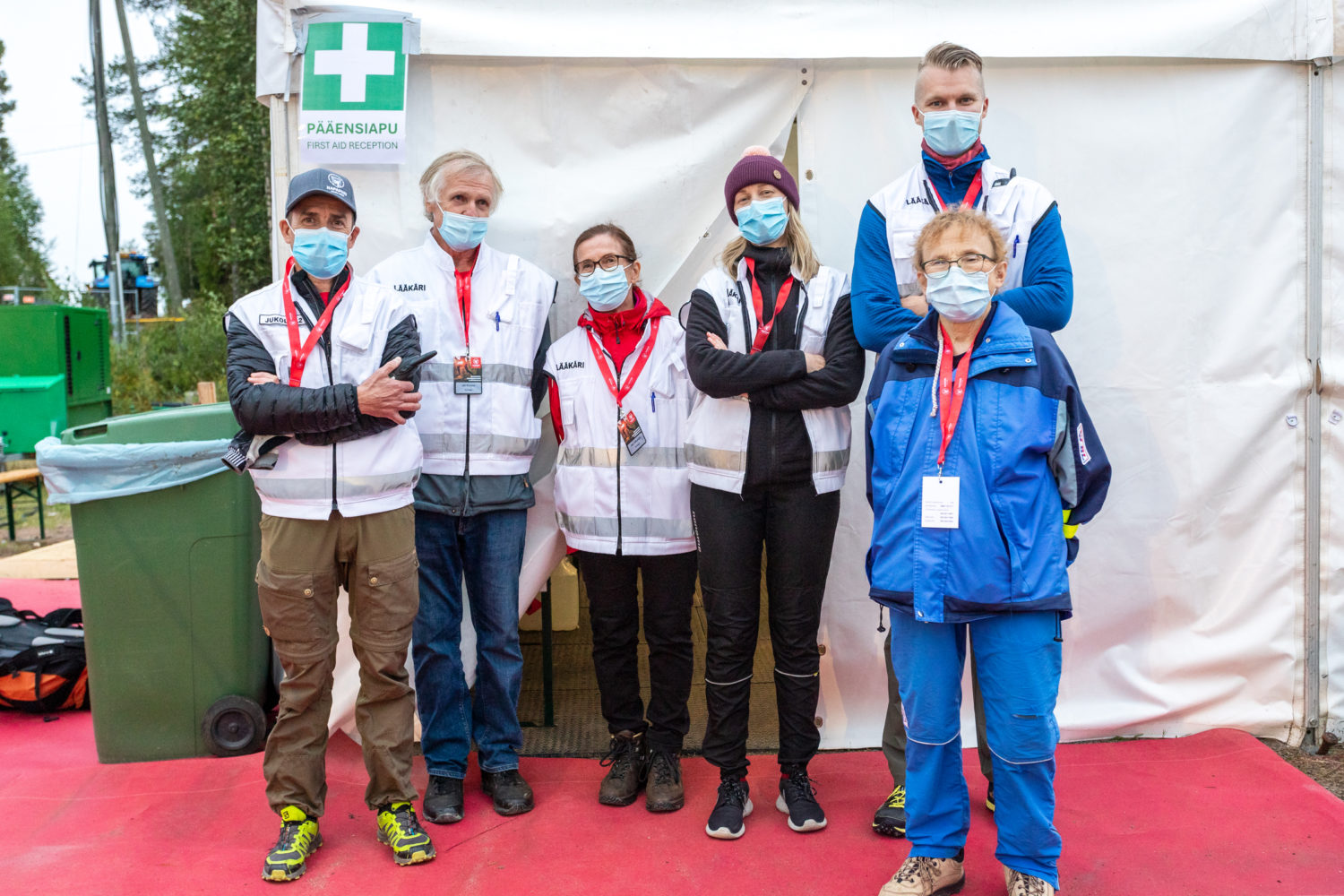 – It has been much calmer than usual, says doctor Leena Uusitalo, who has a long experience from helping out at Jukola relays over the years.
During the day, around 60 persons have been taken care of by medical staff on site. The staff even had time to follow the exciting Venla relay.
Some runners have been transported out of the forest and a couple of orienteers even needed to be taken to the main hospital for further care.
On Saturday, most patients have been orienteers fallen down in the forest. Many of them needed Suspensory bandages.
At night, a different scenario is to be expected, remarks Kyösti Haataja, vice medical head ot the event.
– We are dealing with a long and wet course of 16 km. We expect many orienteers to spend around 4 hours in the forest. They can be tired and have cold, Kyösti Haataja estimates.
According to Kyösti Haataja, they are well prepared to transport those injured or exhausted back to the competition center.