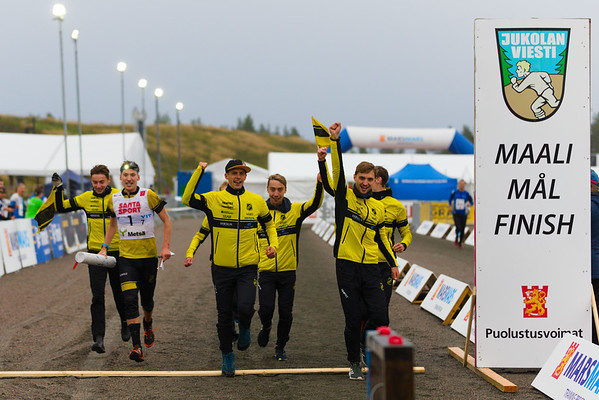 Photo: Emma-Roosa Koponen
"Blue stretched the sky, a faint west wind breathed in the air, the birch gleamed on the hill in its new cloak of green an a white-foaming rowan spread its perfume far around."
This is how Finland's national author Aleksis Kivi describes the beauty of the Finnish nature during the early summer.
Clean nature, clean air or clean waters however should not be taken for granted. The Arctic Centre at University of Lapland promotes sustainability of the northern part of Finland by increasing the knowledge about the Arctic region. The work is done by combining high-quality research and providing scientific information to both decision makers and the general public.
Nearby the Arctic Circle, we have carried our message through the bright summer night of Lapland on Vennivaara's demanding cliffs and on the surrounding treeless wet swamps, to thank the Arctic Centre and all other parties, who with their work and example want to contribute in preserving the unique beauty and purity of the Arctic nature also for the future generations.
Rovaniemi, 22nd of August 2021
Jukola Relay orienteers