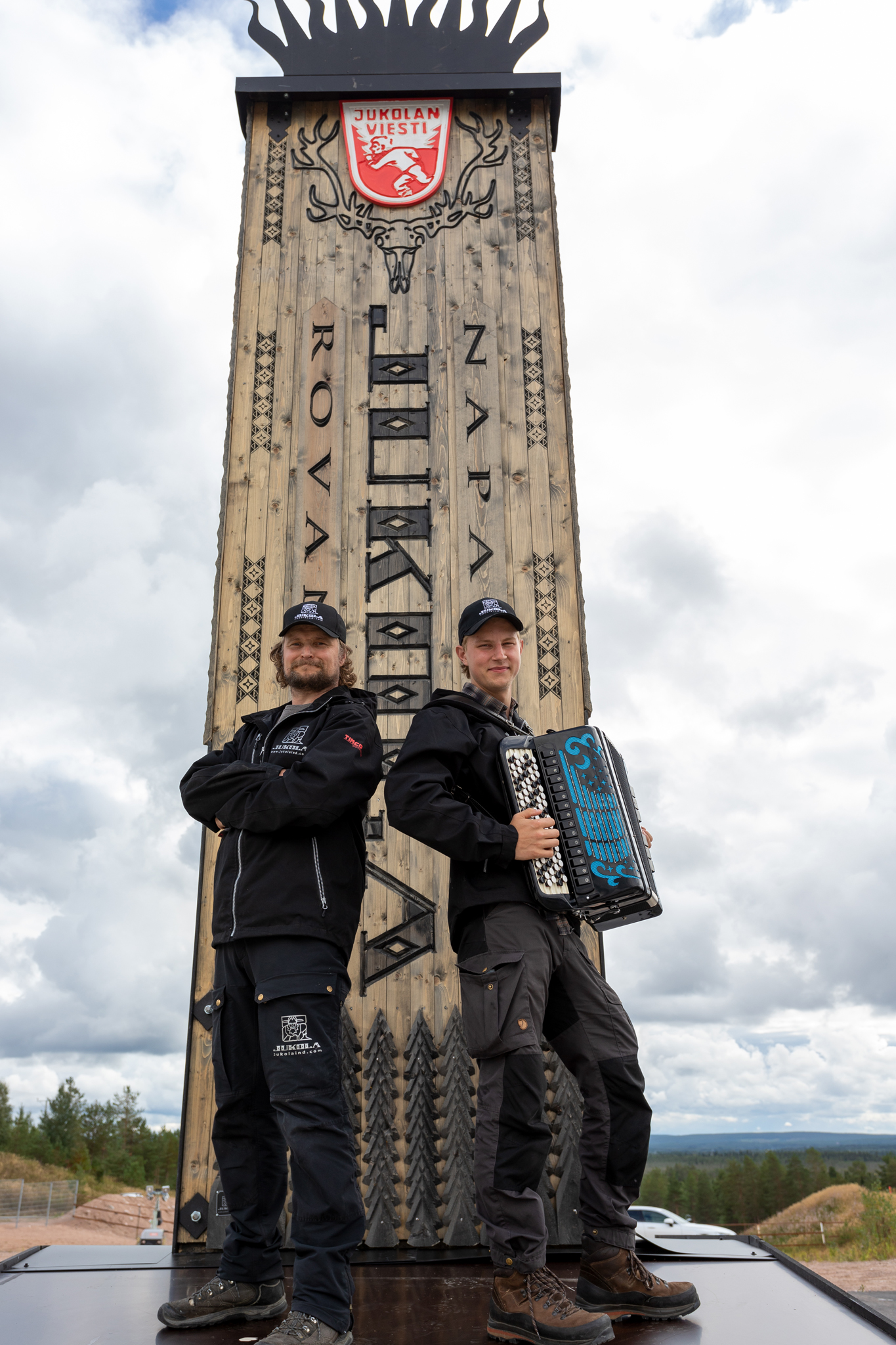 The wonderful gates of Arctic Circle Jukola are a masterpiece of Finnish handicraft.
As it happens, they were carved by an enterprise that is a namesake of the event: Jukola Industries.
The impressive gates were designed by Jouni Lehmonen.
When the enterprise was contacted by the General Secretary of Arctic Circle Jukola, Sami Leinonen, Jouni Lehmonen didn't hesitate:
– Of course! I really appreciate this event, says Mr Lehmonen. Rovaniemi as the location of the event acted as an extra incentive for Jouni Lehmonen. – I have studied Industrial Design at the University of Lapland in Rovaniemi. It was so lovely to come here!
The themes used for the gates are a combination of Jukola and Lapland.
Jukola Industries is a pioneering enterprise in this field in Finland. According to Jouni Lehmonen, Jukola relay offers an exceptional opportunity to contribute to the visibility of the enterprise. The material used for the gates was Finnish spruce.