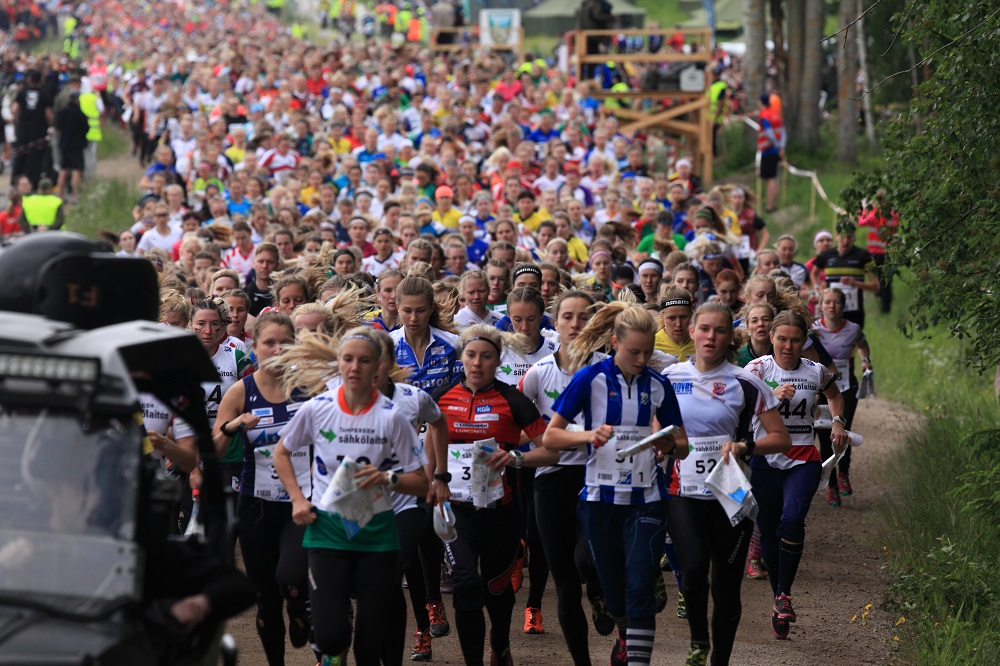 The world's largest orienteering event Jukola Relay will be held in August. Arctic Circle Jukola will be held 21.-22.8.2021 in Rovaniemi. Initial dates to organize the Arctic Circle Jukola were 13.-14.6.2020 but it has been postponed because of a coronavirus pandemic.
Change of schedule has been decided upon by the organising club Ounasvaaran Hiihtoseura (Ounasvaara Ski Cub), the Jukola leading team, and the Finnish Orienteering Federation.
– Before taking the decision we closely considered all the facts and options. We will not give up. I hope that orienteers will come to Rovaniemi. The organizers needs all support, says the chairman of the Jukola leading team Juhani Sihvonen.
The organizers will continue close cooperation with authorities to guarantee event's safety.
– Our goal is to organize a full Arctic Circle Jukola in august. The authorities will make the final decision of the event and the number of participants, says Martti Anttila, competition director of the Arctic Circle Jukola.
Participation of registered teams will be moved to August automatically. Deadlines for new registrations will be communicated later and will be updated, among other things, in the website version of event invitation.