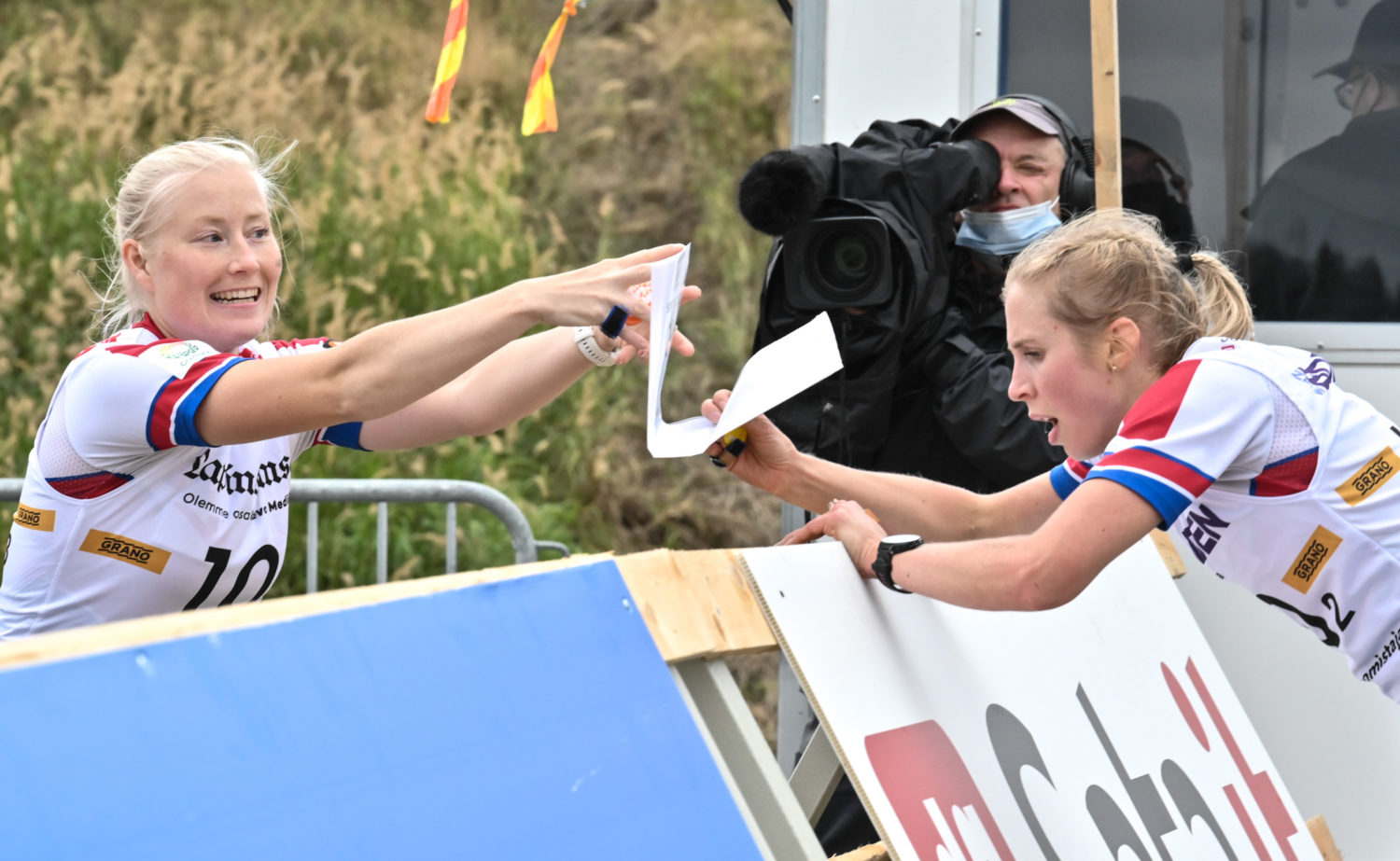 Finnish teams are in a strong position halfway through the Venla relay. After the second leg, Hiidenkiertäjät runs in the lead. Swedish Alfta Ösa is second, one minute and six seconds behind. Third is Lahden suunnistajat who owes 1:40 to the leader.
After the first leg, the leader was IFK Göteborg whose opening runner Viktoria Björnstad came to changeover 14 seconds before Alfta Ösa's Irina Nyberg. Göteborg's second leg runner Isia Basset, however, made a mistake right in the beginning of her course, and the team dropped after the leg to eighth place.
Tampereen Pyrintö, one of the competition's Finnish favourites, was 32nd after the first leg, 3:17 behind the leader. Openning runner Saila Kinni was relatively satisfied with her result, though. In the second leg, Lotta Karhola lifted her team to fourth place. Third leg is run by continuous achiever Venla Harju.
Mäntyvaara terrain has turned out to be challenging in the first two legs, and time differences have been quite big. The relay results, however, are midway still much, if not fully, uncertain.
Follow here: https://jukola.com/2021/en/en-jukolalive-web-tv/