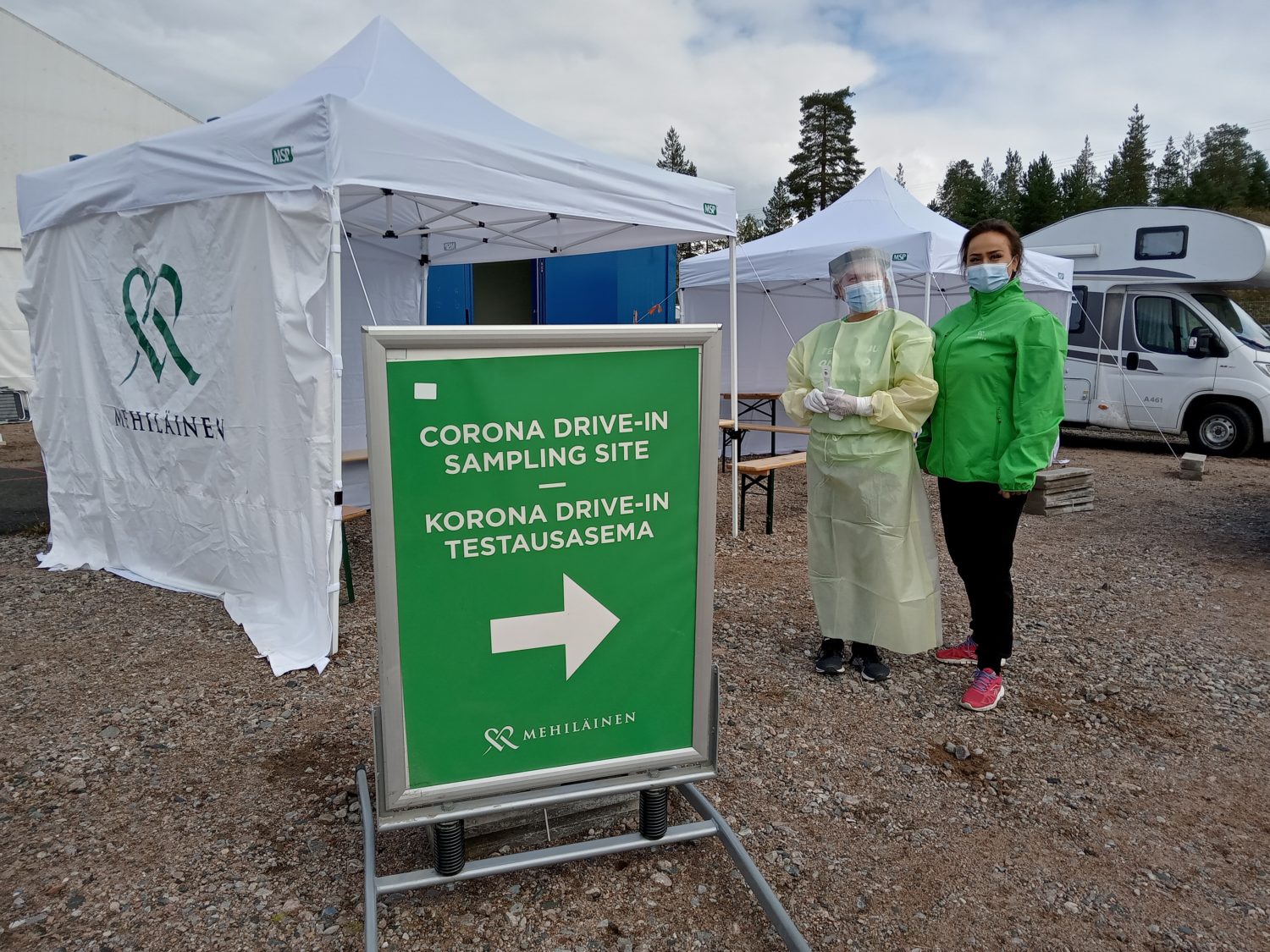 Arctic Circle Jukola organizers have received instructions from the infectious disease authority of the city of Rovaniemi in case a COVID-19 contagion is detected at the event.
Instructions for event participants in case of an infection are laid out below. It is important to note that an infection must be reported to the competition Control Centre and that the infected's team as well as others accomodated in the same space cannot take part in the competition.
If you get an infection, act as follows:
Testing facility notifies you and the infectious disease authority of the infection.

Move apart from others at once.

Report infection to the competition Control Centre at nr. +358800132211. If necessary, the Control Centre will guide you to quarantine space and organize food supply there.

For the purpose of tracing the infection source, you must be available for contact by phone and able to name people with whom you have been in immediate contact for the past two days.
Whole team under quarantine
An infected person and his/her close contacts cannot take part in the competition. Whole team and people accommodated in the same space are regarded as close contacts.
Because tracing the source of infection takes some time, the infected person is asked to tell his close contacts about his contraction, so that they know to start following quarantine instructions at once.
Close contacts are asked to move out of the event area and to stay in an isolated environment waiting to be called by health authorities. They are encouraged to take a COVID-19 test as soon as possible. Testing does not, however, remove quarantine.
Accommodation has to be organized primarily at the expense of a person ordered to isolation or quarantine. On a call by health authorities, suitability of an accommodation for that purpose can be assessed. If needed, competition organizers and the city of Rovaniemi will help in accommodation.
Healthcare infection tracing office is operational on weekends 12:00 – 16:00.
Instructions for isolation and quarantine: https://thl.fi/en/web/infectious-diseases-and-vaccinations/what-s-new/coronavirus-covid-19-latest-updates/transmission-and-protection-coronavirus/quarantine-and-isolation
Return home
If an infected Finnish resident has come to the event by own car, they can return home. En route, it is not permitted to come into contact with others. Only those living in the same household can travel in the car. They also cannot come into contact with other people, so, for instance, it is forbidden to stop at a service station.
For those arrived by group transportation, return home is organised and advised on a case-by-case basis.
COVID-19 testing is available at the Competition Center
At the Competition Center, there is a testing point organized by the city of Rovaniemi and served by our partner Mehiläinen. Testing is done without time reservation and is possible to take for free even in case of mild symptoms hinting at coronavirus infection or a suspicion thereof.
City of Rovaniemi COVID-19 testing point is open at the Competition Center as follows:
Friday 20.08. 16:00-20:00

Saturday 21.08. 10:00-21:00

Sunday 22.08. 10:00-16:00
The above-mentioned tests are express antigen tests. If you need a PCR test and a certificate in English for the return trip in your country, you can buy one at a Mehiläinen testing facility.
A person who has been tested must be available for contact by phone for the purpose of infection tracing.
Links:
Heath safety at Arctic Circle Jukola: https://jukola.com/2021/en/covid-19-security-in-arctic-circle-jukola/