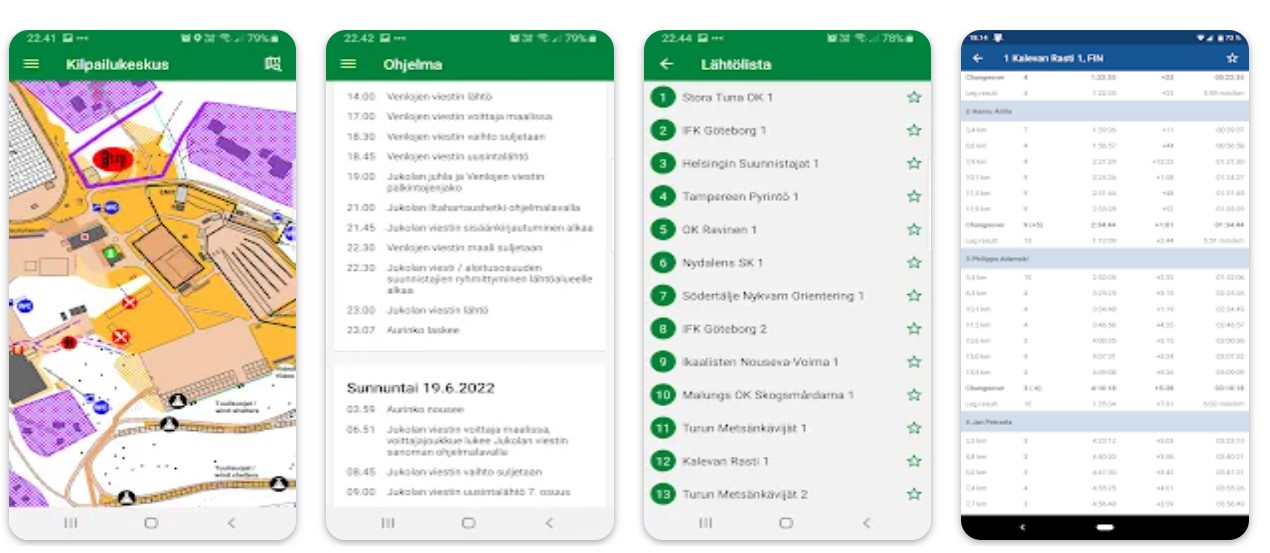 As with previous Jukola relays, Lukkari-Jukola has its own mobile app, which can be found in the mobile app store under the name Jukola. The app shows you via your personal Jukola-account the tent places, the windshelter tents and the tents set up by organisers that are booked for your club.
So download Jukola mobileapp, create your Jukola-account and connect to your club! The Jukola-account can be created here:
https://jukola.com/2022/en/jukola-user-account-information/
As you create your Jukola-account, choose your club or clubs: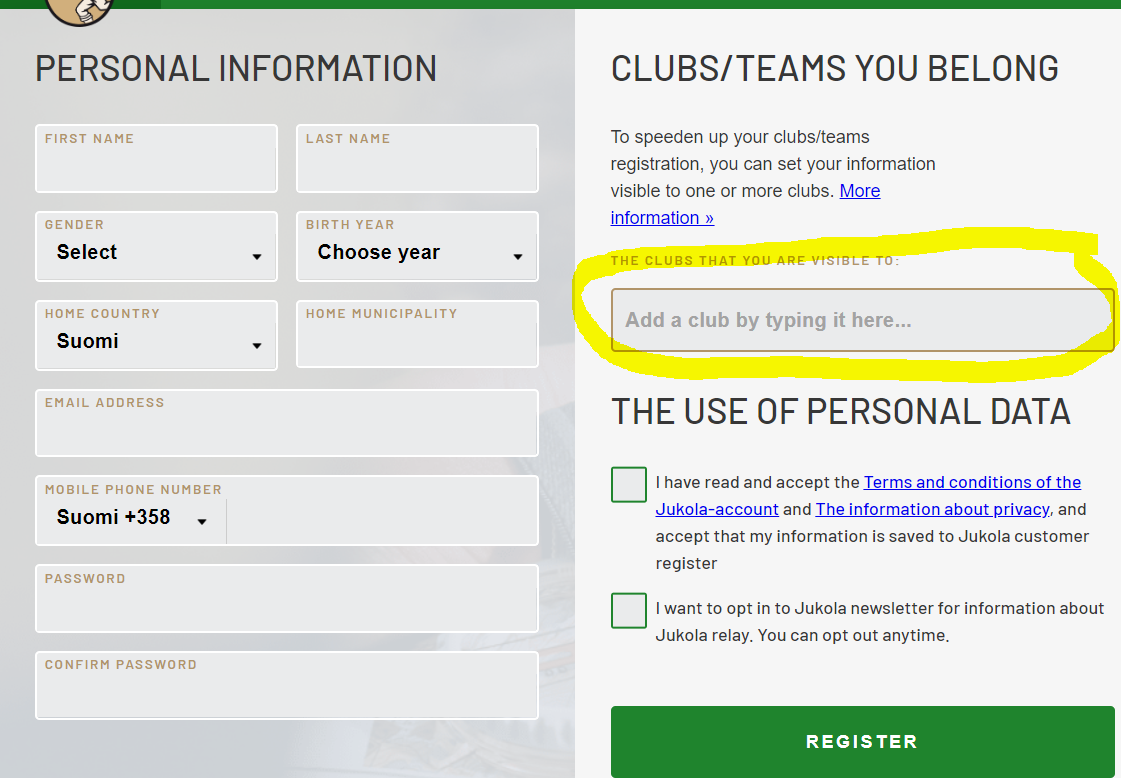 The app shows you also:
Results
You can follow the results online by selecting the teams you want to follow. You can also follow the top teams online. In the app you will also find the startlists as well as the final results.
News
The latest news from the Jukola website will be updated in the app.
Detailed event maps
You can view maps of the parking area and the competition centre. You can see your location on the competition centre map. On the map you will easily find the locations for e.g. café or sauna.
Offers
Current offers are updated in the app.
So, download the app from the mobile app store and register to your Jukola account!