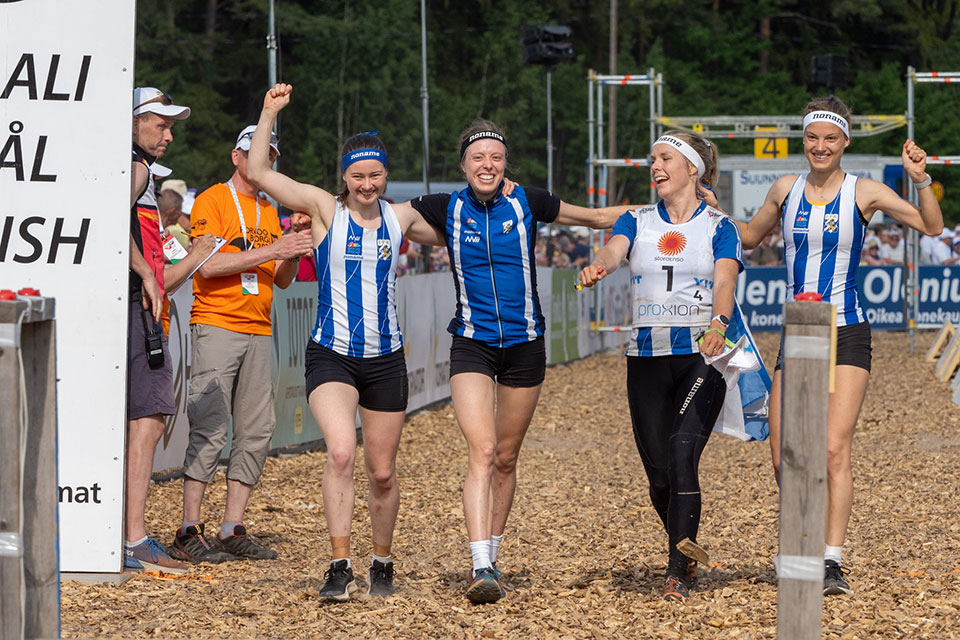 The IFK Göteborg era at the top of the Venla relay continued, when the team repeated their win from last year. IFK Göteborg really is one of the best clubs: Their positions in the last four Venla relays have been 2-2-1-1.
And as usual, the Göteborg team was anchored by world champion Sara Hagström, who was extremely excited about the victory.
Absolutely fabulous! I looked behind me all the time, while I was running, I was really nervous. I could not stop listening for noises behind me in the forest, listening for other runners.
Sara Hagström increased the gap to the following teams throughout the anchor leg, and finally the difference to the second team, OK Linné, was almost five minutes.
It was especially important to focus on orienteering near the control points. We had agreed to take it easy near the control points, and for all of us to do our own race. In the end, I think that I followed this strategy quite well.
Text Simo Pöyhönen, Picture Timo Erkkilä.