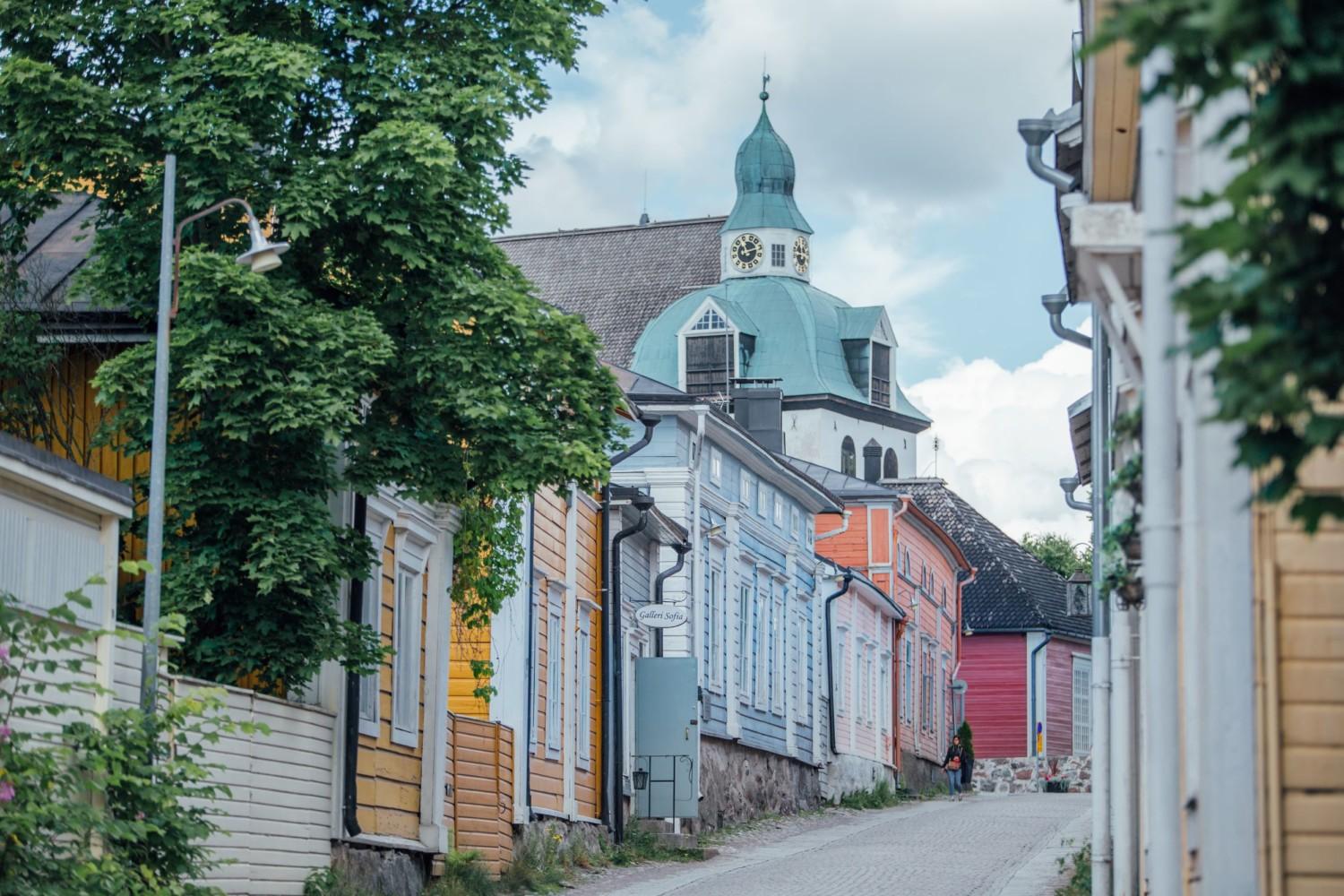 Porvoo enchants the visitor time and again: Old Porvoo with its cobbled streets, the small galleries and the river lined with old wooden warehouses, it is a town in whose narrow lanes the ambience of days gone by meets the spirit of modern design. Porvoo is Finland's best and most popular tourist destinations.
Porvoo is Finland's second oldest town, and of its almost 50,000 inhabitants about one third speak Swedish as their mother tongue. The name Porvoo itself comes from the Swedish Borgå, from the castle (borg) on Linnamäki Hill and the river (å) below. The River Porvoonjoki flowing through the town takes you out into the Gulf of Finland and its beautiful archipelago. The unique atmosphere of the archipelago with its picturesque villages and spectacular landscapes are an experience not to be missed.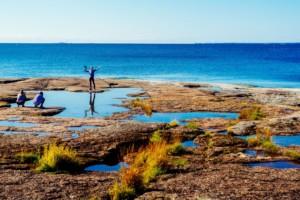 Old Porvoo is the crown jewel of tourism in Porvoo. "It feels like being abroad" is a sentence heard from many Finnish visitors. Boutiques, cafés and restaurants offer distinctive services and products — you won't find typical chain stores in Old Porvoo, but a multitude of unique experiences is guaranteed. Old Porvoo is also loved by influencers.
For its size, Porvoo has a large number of museums and art galleries. The vibrant cultural scene in Porvoo has its roots in history, as over the years many significant artists have lived here. For example, the painter Albert Edelfelt, sculptor Ville Vallgren, photographer Natalia Linsén and Finland's national poet Johan Ludvig Runeberg with his wife, the writer Fredrika Runeberg, all lived in Porvoo. The influence of the artists is still alive in the town, even today. The Runeberg family's home is a museum and you can take a walking tour following in Edelfelt's footsteps.
There are numerous high quality restaurants in Porvoo that attract guests from farther away. The people of Porvoo appreciate locally produced food and locally grown ingredients. Fresh fish arrives on your plate fresh from the sea and the surrounding fields are cultivated by local producers. Porvoo also has its own coffee roastery and a factory making chocolate and confectionery. The cosy cafés are good places to take a break and watch the hustle and bustle of the town over a cup of coffee and a cake. Porvoo's restaurant scene is lively and the offer is varied, ranging from quick lunches to fine dining. Top chefs conjure up delicacies to suit every taste, and culinary experiences await the visitor on almost every corner.
For activity enthusiasts Porvoo offers a lot: guided tours, boat tours, canoeing, stand up paddling, adventure park and biking. You can rent citybikes for one tour or for a whole day.