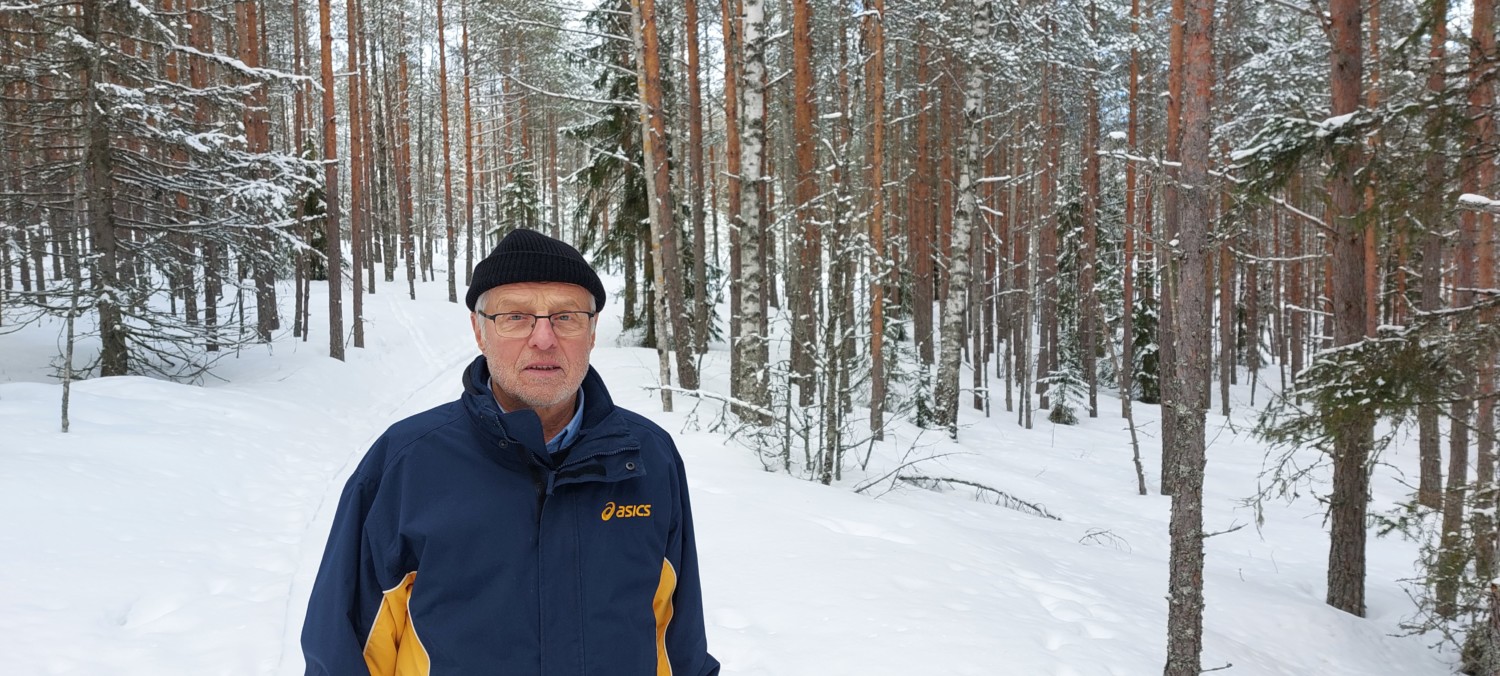 – Orienteering is a wonderful sport. And whenever I've run into Juha Mieto he's certainly praised the Jukola relay in his stories, says Lassé Virén laughing in his home in Myrskylä, Eastern Uusimaa. March is far along, but the terrain is still wintery.
According to Virén, Porvoo Borgå Jukola is an excellent opportunity for the whole of Eastern Uusimaa. This is after all an enormous event for the region, and the Jukola relay is a highly attractive one at that.
-Not long now. I've often followed the event on tv but for some reason never in person, Lasse reflects.
"Lasse Virén acted intuitively just as an orienteer does. When the orienteer falls down, he simply stands up again and keeps going". Humorous analyses such as this were made once upon a time. This one in regards to the four-time Olympic medallist's first gold race, 10 000 meters in Munich, where he fell just before the halfway point but continued to sprint across the finish line in world record time.
Lasse Virén had in fact orienteered during his youth. But the sporting atmosphere of his childhood home focused largely on skiing during the winters and athletics during the summers, leaving orienteering on the backburner. Nevertheless the forest became something fundamentally important. And one area of forest became the most beloved.
That forest has two names, Kentänmäki and Laivakuoppa (relating to the former ski jumping hill). The high slope adjacent to Myrskylä church village consists mostly of dry moss forest. The peak of the moraine is about 100 meters above sea level. Virén has done more running on the paths there than anywhere else. Tens of thousands of kilometres.
A piece of sports history took flight in the midst of the pines at Laivakuoppa
And how about these paths! Many of the small paths still remaining in the area have been thought out and created by Lasse Virén himself. He started the work when he was still a junior. And later on, as a grown superstar of the sporting world, he continued creating paths throughout his career. Very agreeable, coniferous paths. He didn't mind roots at all… it's necessary to be able to adjust ones steps while running a course as well, Virén states.
– Here I had peace and quiet to train and pursue an elite career. During the whole bare ground period. It was close enough to home that I didn't need to drive. I often took a shovel and axe with me. I widened paths and made new ones, so that training wasn't so monotonous. Only then I started the workout, Lasse says. He sought diversity, he believed strongly in the importance of variation.
The ascent up to the highest point at Kentänmäki is nearly a kilometer long. Even when running up the whole hill he partly made use of his own paths.
– It was precisely in those long ascents that I had my most important workouts, Lasse Virén, Myrskylän Myrsky ("the storm from Myrskylä"), recollects, and looks around somewhat pensively at the surrounding snowy pine forest.
Trainer Rolf Haikkola, another of Myrskyläs unique personalities, at that time had a reputation for being a tough coach. In reality he was looking for smart and unsual ideas for training, using an open-minded approach, just as Lasse did. Their cooperation began though Lasses initiative, when the promising runner was on the verge of adulthood.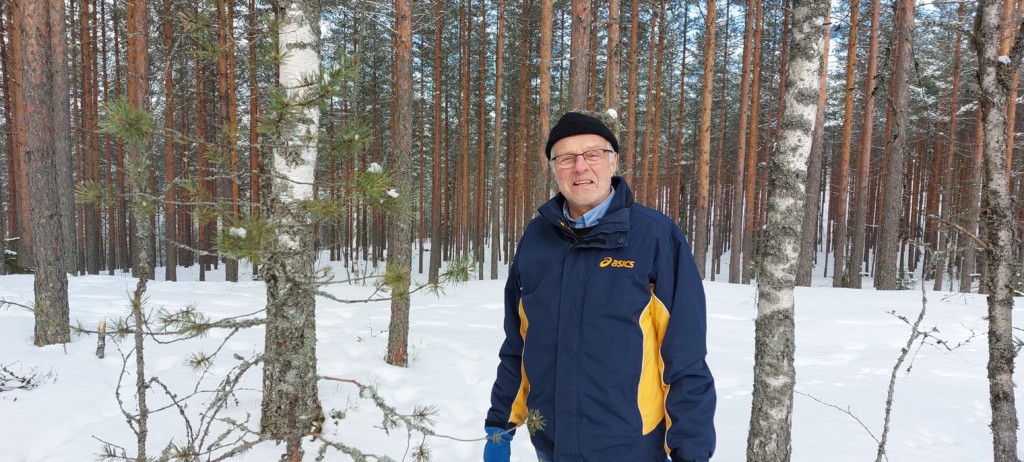 A young Lasse conquered the hearts of the people of Eastern Uusimaa 
Having just turned 20, in the late summer of 1969, Lasse Virén won the 5000 meter race at Sverigekampen, by a clear margin. Third in the same race came Pekka Vasala, in fourth place Juha Väätäinen. A running trio which would become legendary. The results kept coming, and 1971 the young Virén came in seventh place in the 5000 meter race during the European Athletics Championships in Helsinki. Väätäinen won EAC gold and the young Virén from Myrskylä was not particularly satisfied with his performance.
From those years I remember how we kids and youths in Eastern Uusimaa involved in athletics thought it was a certainty that Lasse would become the best in the world. We "knew" that he would soon go on to win something very big. Even the adults seemed somewhat sure about that. Almost all of them.
We weren't particularly old when we were shocked thoroughly during a bus ride home from some competition at the Olympic stadium. I believe it was 1970. A somewhat known local journalist suddenly exclaimed, somewhere around Östersundom, words the impact of which I can still feel: "Believe me, Lasse Virén will never be a great sportsman!". Maybe he was just safeguarding and said in just in case. Either way, around twenty pairs of eyes turned and stared at the back row of the bus in complete silence.
That same year Lasse enriched the mornings of us kids form the many villages of Porvoo with unique experiences. He had patrol along Piispankatu and made sure we made the trip from the busstation to our schools safely. We felt privileged. The soon to be policeman was completing his training period. And the training along the serene paths at Kentänmäki continued.
And the chapters that came after really are history.
Calmly comfortable out in the big world
We won't go into furhter detail regarding the fantastic years that followed. Except for a little true story from the hour leading up to the first big gold race. This was in Munich in 1972. This plays out in a minimal changing room where the runners were to wait for what seemed like an excessive amount of never-ending minutes before they were sent on their way toward the actual stadium.
Nervous superstars. No-one standing still. Whispers, shouts, many different languages. Gazes that meet shortly and then part. Sweaty hands and restless feet.
One of the finalists acts differently. He seems calm and deals with the situation in his own way. He lays down. Perhaps daydreaming of the scent of coniferous paths and the hill in late summer where the most important training was done.
Different stories of this situation have been told. Best to go to the source and find out the truth. Which was it Lasse, did you lay down on a bench or on the floor?
– I lay down on the floor and shut my eyes. It was pretty cramped, the now 73 year-old Lasse Virén states with a somewhat sly smile.
The people of Eastern Uusimaa can on occasion reflect upon what they're really like. Some may even take such of descriptions of character seriously. The calm manor of the people in this region is regarded as obvious, even in challenging situations. A less flattering way to put it is annoyingly calm.
Lasses obviously calm manor in the heat of the moment may have irritated some rivals. Regardless, the young athlete from Myrskylä set himself apart from the others and conquered that final run at the Olympics. Just like he went on to conquer all 5 000 and 10 000 meter races at all Olympic games during the whole of the 1970's.
Fascinated by the sporting life of the region
The four time Olympic champion consumed his share of sports even after his own career. He has been particularly interested in the progress of the sporting life in the region and athletes from the region.
In recent years he has become very interested in Akilles and the association's bandy division. Grandson Edvin, now part of the team for 14 year-olds, has participated for many years already, and his daughter-in-law Susanna has just become Finnish bandy champion in the ladies league.
His interest also includes Orimattila, the closest neighbor in Päijät-Häme. Two superstars from the area, Olympic gold-medallist Satu Mäkelä-Nummela and EAC silver-medallist Kristiina Mäkelä, have been closely followed thanks to impressive careers.
The most well-known athlete from Eastern Uusimaa of all time has seen his fair share of the world. As elite athlete, globetrotter, policeman, Member of Parliament… All the time he's spent in the vehicles of his family's transportation business on the roads throughout the region has also become a part of Lasses identity. He knows every area of this vast region
Lasse Virén now finds great pleasure in welcoming orienteers from around the world to Eastern Uusimaa and to Epoo. To Porvoo Borgå Jukola.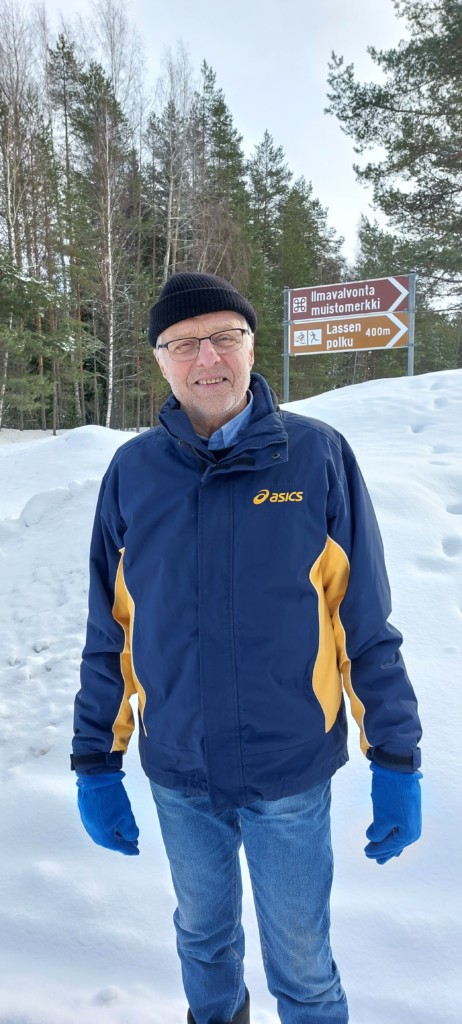 Text and photo: Leif Lampenius