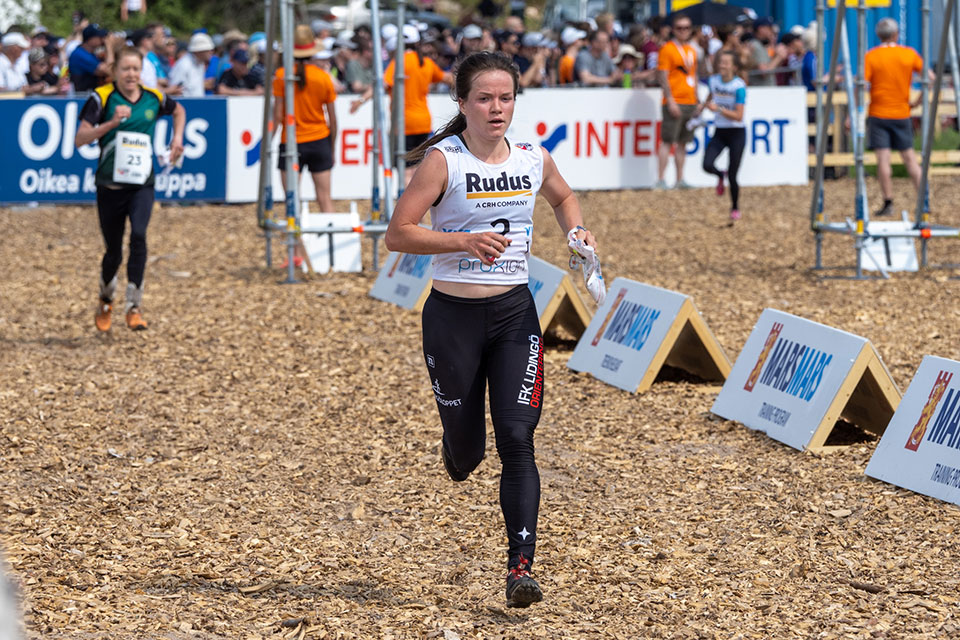 Fastest in the Venla opening leg, Veronika Kalinina from IFK Lidingö was happy as she arrived in the lead to the change.
– Usually I do the last leg. I was super nervous for the opening leg before the start, but I wanted to win.
– I knew it wouldn't be easy. It was difficult, challenging orienteering from the very beginning – and really hot, but it's the same for everybody.
Running among the first throughout the leg, Veronika Kalinina was careful at the end.
– We were running in a row, but I was cautious at the last control, because it was really difficult. A stone among greenery – I was the first to punch there and then I just ran.
Last year's second, IFK Lidingö continues with a Finnish runner, as Matleena Boström sets off on the next leg.
Text: Simo Pöyhönen
Photo: Timo Erkkilä