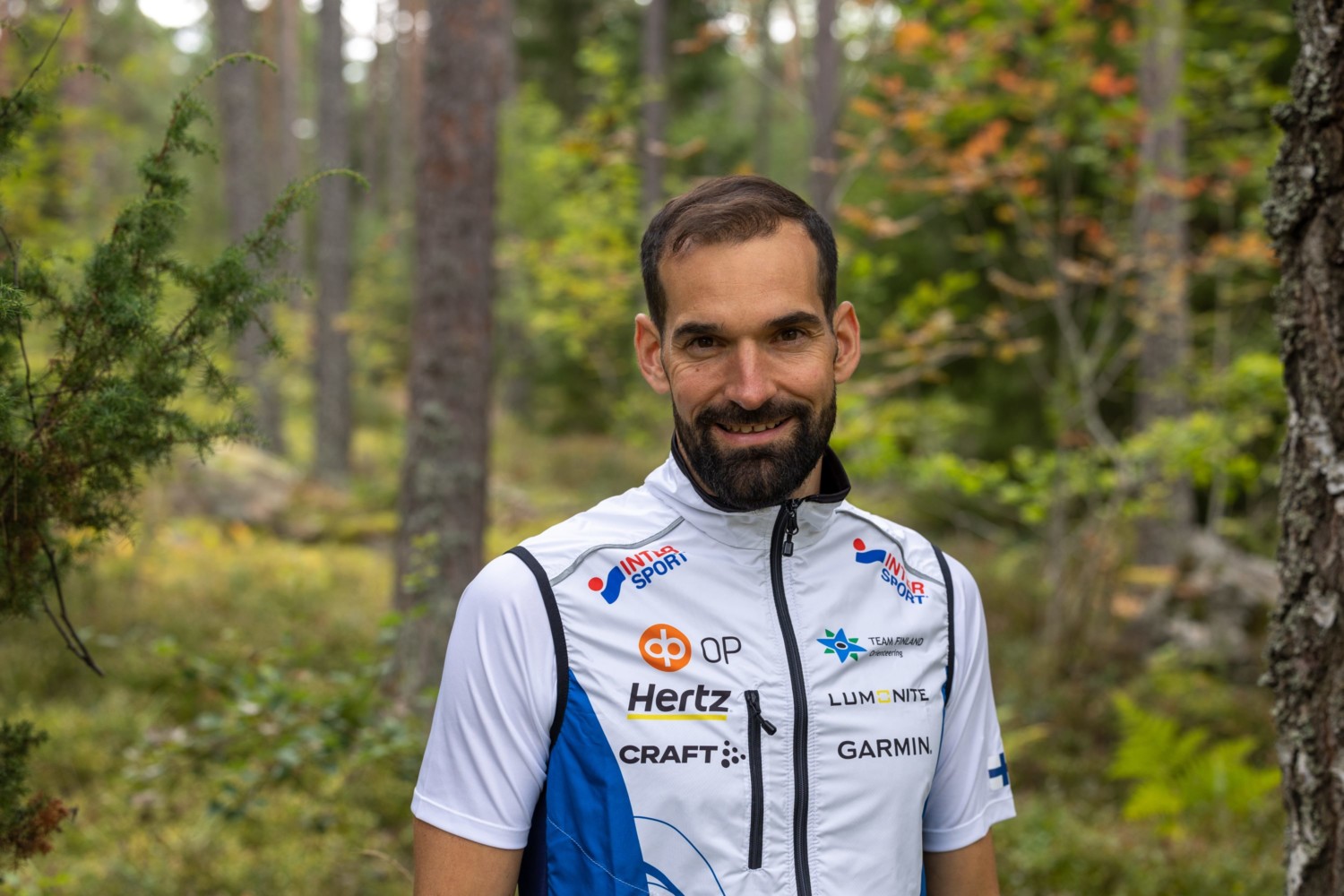 The current coach of the Finnish national orienteering team, Frenchman Thierry Gueorgiou, won 14 world championships in his national orienteering career, as well as five Jukola relay and four Tiomila relay victories at club level for Kalevan Rasti. Let's take a step back in time and ask what it's like to experience the Jukola relay through the eyes of a champion.
What does winning the Jukola relay mean to you? Perhaps it means different things at the moment of the victory than it does years later?
Well, I have spent all my elite career running for a Finnish club, Kalevan rasti, so pretty quickly I got introduced to this legendary relay, and what it means to every Finns. Especially as the first year I ran for that club, 2000, we were organizers, and I could really see the backstage of this gigantic event.
For me, right after World Championships, it was the most prestigious race to win, and I have especially enjoyed the last week of preparation when the team was gathering, it was camaraderie at its best toward the same goal, and all the wins we had still means a lot to me.
It's hard to know what it's like to run in someone else's orienteering shoes. It's even harder to know what it's like to fight for a Jukola victory.  But you have been involved in many winning races – is it possible to say what you have learnt from being an anchor during your Jukola career?
It's an unbeatable feeling, to wake up at 2:00am, take your breakfast in a very quiet cottage, and prepare to finish the work of 6 other runners. In that moment, you feel in mission. It is a strange mix of excitement, joy, fear, and questions marks. But yeah, with the years of experiences, it got easier and easier to be in those situations, and even if the environment was changing every year, it was a lot about reproducing what you had practiced every week at trainings, and why it is won or lost far away from the witnesses, during the preparation.
What is the anchor thinking about other than the technical aspects of orienteering and his own body and physics before the race? Is there anything in the strategic toolbox of a top orienteer that is not disclosed to others? What kind of things could they be?
Well, in a way, it was a lot easier for me to run the last leg of Jukola than any of the Finns as even it was highly important for me to do well for the team, I was not overwhelmed by the history of this relay. I mean when you are a young Finnish orienteer, I just can´t imagine the numerous of stories about Jukola, true or fantasized, you have heard in sauna. For sure, the emotional part is even more challenging to handle. Therefore, I would say the mental preparation is the most important. When you lead, and enter the parts of the forest which are visited for the first time of the relay, the grass is still high and freshly wet, it is impossible to not think you are leading the biggest relay in the World. I mean it is definitively not a neutral feeling, and you need to have strong routines to "stay alive" in those situations. But yeah, all the relay don´t develop the same way, and there are different scenarios, chasing or being chased. A lot of the last leg runners only talk about the last meters of the race, but there is a 80min long race to run before. And I was at least always preparing for a strong opening, as the first 30min of the race was always creating opportunities, so my warmup was quite intense and it is not something natural to do at 5am.
What is it like to run to the finish line of Jukola, hear the voice of the announcer and experience the reactions of spectators and face your own teammates? 
For sure among the best feelings in my elite orienteering career, and something I will remember forever. Of course when it is ending with a tight sprint finish like in 2004 and 2014, everything is more blurry cause the focus is high on your actions till the very end. But when you have a bit more time, it makes, really, the most enjoyable morning of the year!
Text: Markku Sormunen
Photo: Mika Ilomäki