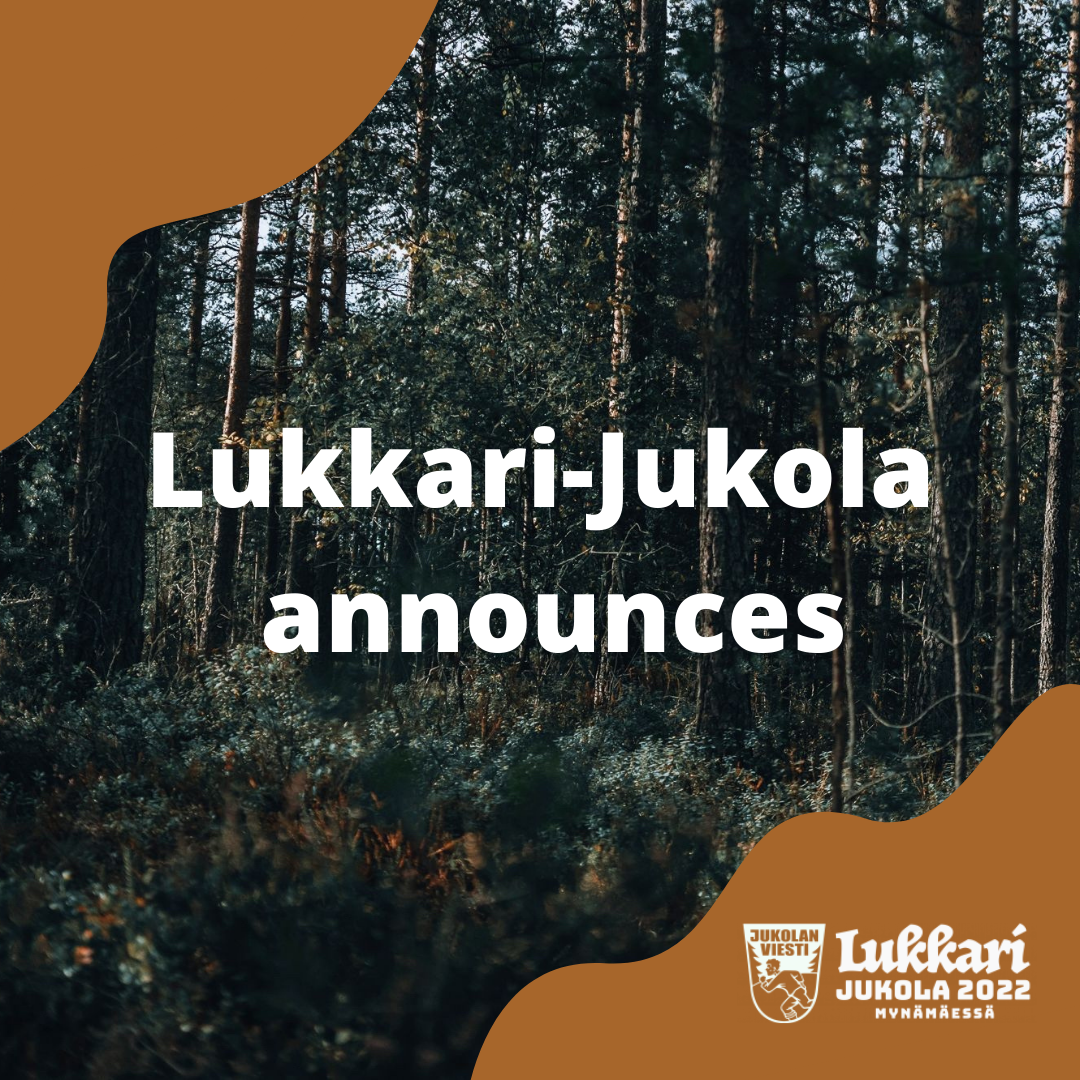 The board of the Finnish Orienteering Federation has decided that Russian and Belarussian teams will be banned from participating in 2022 Jukola and Nuorten Jukola relays. Jukola relay is the world's largest orienteering relay and even though Jukola is not an IOF event, Jukola follows the same principles as the international IOF events.
Next summer's Lukkari-Jukola's competition manager Petri Paukkunen is relieved with the decision.
-FOF's policy to support Ukrainians in their distress by excluding Russian and Belarussian teams from Jukola relay is of course what we as organizers also wanted. There are only about three months left to Lukkari-Jukola and that period is very busy with various arrangements.
-We as organizers have the responsibility to organize Jukola as well as possible and that is what we are going to concentrate on during the next months, continues Paukkunen.
Mika Ilomäki, the managing director of the Finnish Orienteering Federation, states that the decision was the only one possible, but he also wishes that orienteerers will hold their cool.
-There are Russian orienteerers in multiple Finnish orienteering clubs. Some of them live in Finland permanently, some are here on a temporary basis, some have double citizenship and so forth. These people will not be excluded from Jukola on any criteria. It is worth remembering that there are about tens of thousands Russian citizens who live in Finland and are a part of our society.
Next summer's Lukkari-Jukola will be held in Mynämäki on 18th to 19th of June. It is expected that about 20 000 orienteerers will participate the event that is organized by Liedon Parma and Mynämäen Suunnistajat -52.