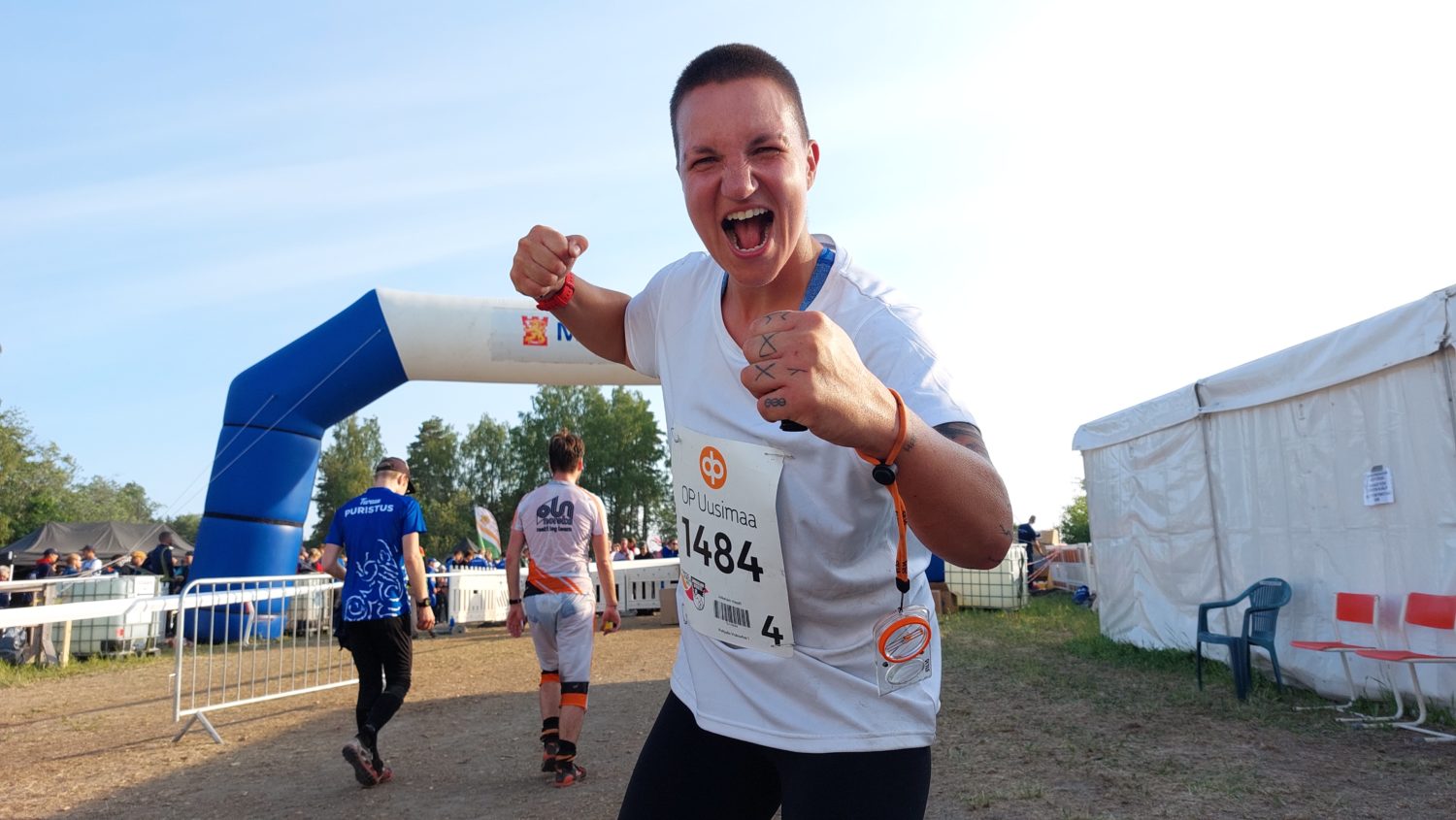 – Oh boy, am I happy. Minna Kauppi told me that if I can make it in less than two hours, that would be an excellent performance. But my time was 1.38.13!
Elina said that she was forced to return to the K-point.
– Me and my compass were not agreeing today. I am really frustrated about the 13 minutes additional trip. After that I started racing the guys. They went fast, and my heart beat was maxed out from the beginning.
The difficulty of the course surprised Elina.
– I have never orienteered before, but I am competitively minded. Before the race, I went once with Ansku to a training event. The coach taught us the use of the compass, but I didn't grasp it.
– Even though branches hit my face, I decided to put up my guard, and started running through everything coming up against me. That was my attitude, laughs Elina.
To the guys running the Jukola relay Elina lifts her hat.
I thought, I am the gazelle of the forest, but no, the guys were.
Elina Gustafsson is a former boxer and European champion in boxing. OP Uusimaa and Pohjola Vakuutus challenged Elina Gustafsson to participate in their team at the Jukola relay.
(Below a link to the earlier news on Gustafsson'
Elina Gustafsson and Anna-Liisa Bergström – first timers at Jukola – Porvoo Borgå Jukola 2023
Text and picture: Markku Sormunen