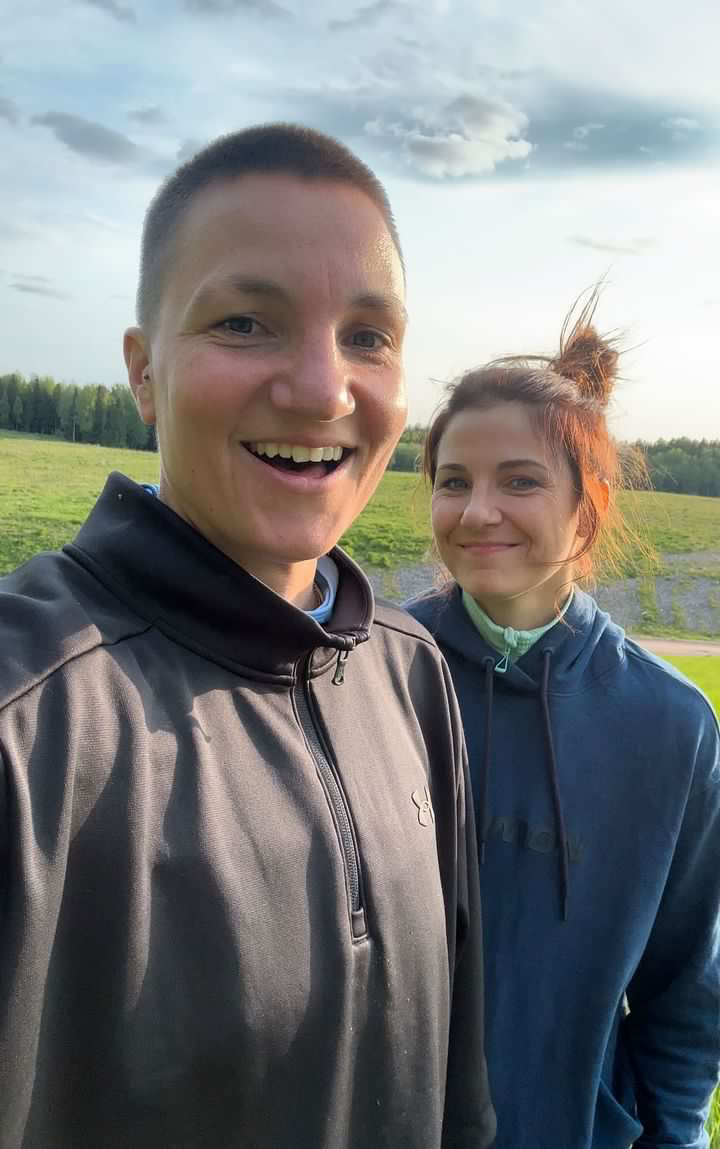 Elina Gustafsson is a former boxer and European Champion in boxing. When the OP Pohjola insurance company asked Elina to join their Jukola relay team, she took on the challenge together with her partner, Anna-Liisa "Ansku" Bergström.
Elina Gustafsson says she had a go at orienteering at a pre-school age, but since she never won any prices at competitions, even if she felt she was the fastest runner, she quit the hobby. Now Elina and Ansku have prepared for Jukola by participating in one local orienteering event.
Elina Gustafsson feels excited about participating in Jukola.
– I really enjoy trying something new again and it's fun to be part of this, but Anna-Liisa is a bit nervous, she says, and continues by admitting the using a compass is somewhat of a challenge for both of them.
– But we have a good team, and I'm sure our team leader will show us how to choose a route and set off in the right direction, Elina Gustafsson says with a laugh.
We'll get back to Elina's and Anna-Liisa's results after the Jukola night. Wishing them good luck and flying feet!
Text: Pipsa Lainas, Photo: Elina Gustafsson