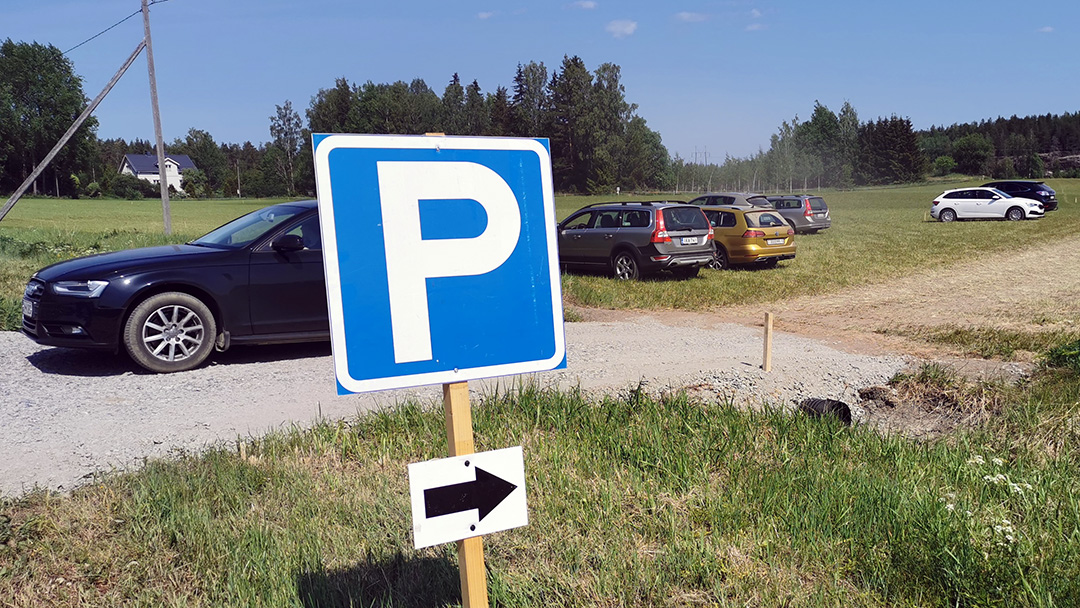 Parking places east of Porvoo – follow the signs
All Jukola parking places are situated east of Porvoo. There are signs to the parking places from the Helsinki-Kotka motorway (road 7) Sannainen exit (exit 63).  https://jukola.com/2023/en/arrival/
The parking lots are situated at 1–2 km walking distance from the competition centre.
The parking fee is paid using the ParkMan app or at the competition centre info point. https://jukola.com/2023/en/parking-at-jukola-competition-area-can-be-paid-with-parkman-mobile-app/
Team busses use another route to the competition centre than private cars. Bus traffic is directed to the competition site from the west, through Porvoo town centre. The bus unloading and turning point is located next to the competition centre and lodging areas.
Motorcycling or cycling to the competition site is also possible. Motorcyclists and bikers can use both the eastern and western route. The distance by bike from Porvoo market square is about 10 km.
By bus from Porvoo market square
There is a free shuttle bus from the Porvoo bus station by the market square (Lundinkatu 10) to the competition centre. The bus starts running on Saturday at 9:00 and runs until Sunday at 16:00.
There are no specific parking places in Porvoo town itself for Jukola participants, so there is no point in taking your car into town.
Text: Markku Pulkkinen