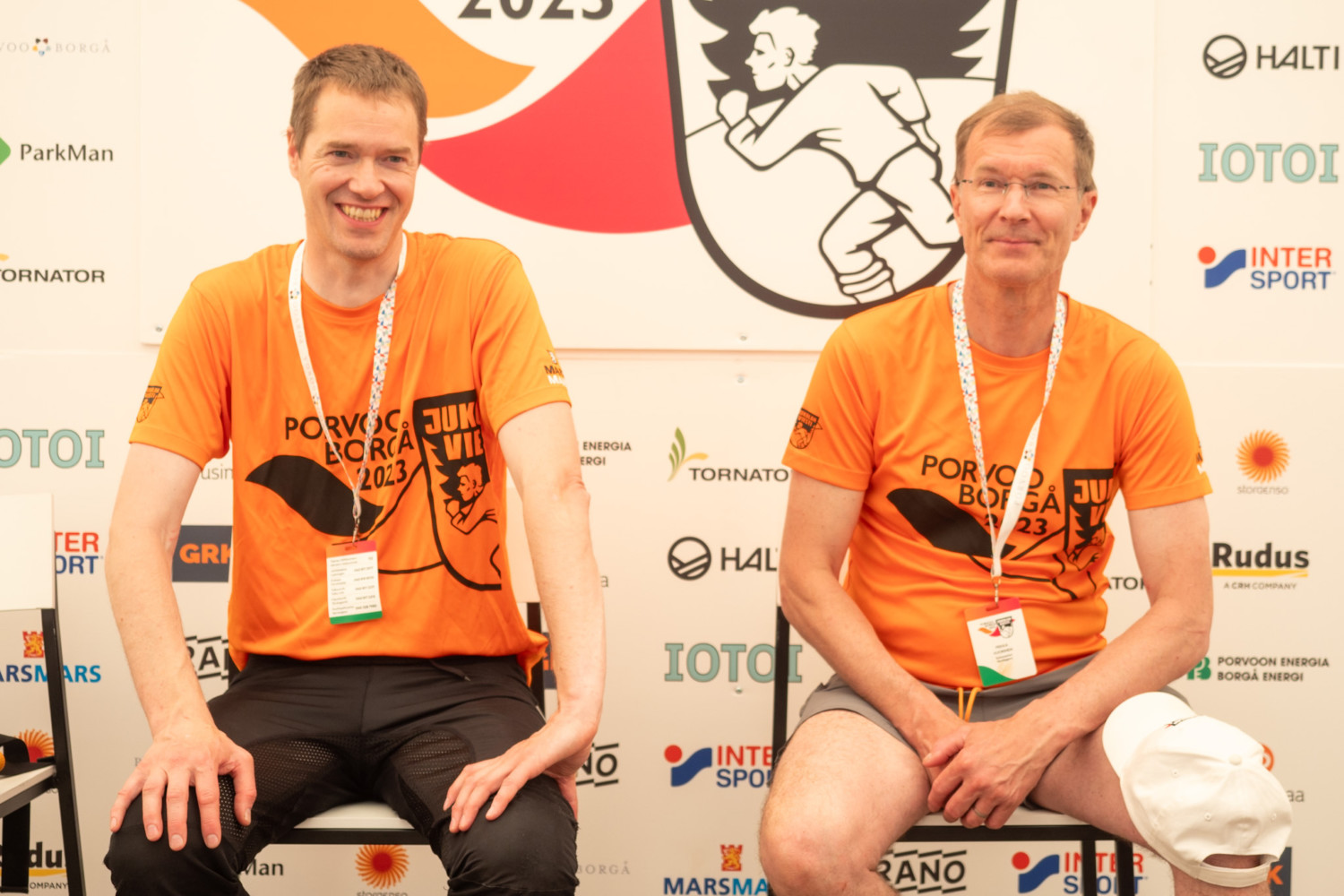 The course setters Stefan Karlsson (left) and Pekka Vuorinen smiled smugly as the Venla relay was decided through orienteering skills.
The top teams also gave extremely positive feedback for the challenging tracks. Thus we have all reason to be satisfied with our performance. The most skilled orienteerers won.
At the end of the third leg there were some surprising misses taking several minutes. This specific spot should not really have been difficult, but apparently the runners were more focused on other runners than on their compasses. The gaffling by chance hit the correct spots, Karlsson explains.
The ideal time as predicted by the course setters was exceeded with five minutes, which actually was the total sum of errors made by the IFK Göteborg team. A perfect run by the Göteborg anchor decided the race in their favor.
The hot weather did not influence the speed of the top runners. The winning teams' average speed was 6.54 minutes per kilometre.
OK Pan Århus got a special recognition from the course setters. Starting in the last row of 1,500 teams due to delayed registration, they still finished their first leg in 6th position.
The orienteerers also gave most positive feedback to the course setters for a very short common marked route, only 500 metres.
This is a very fine competition center, one of the best ever. All the exciting happenings are visible from a central point, as everything is easily accessible as well, says Vuorinen.
Now no further comments neither on the terrain nor the tracks can be given before the Jukola relay. However, the course setters expect running speeds to be high in the cool of the night.
Text: Markku Pulkkinen
Picture: Timo Erkkilä