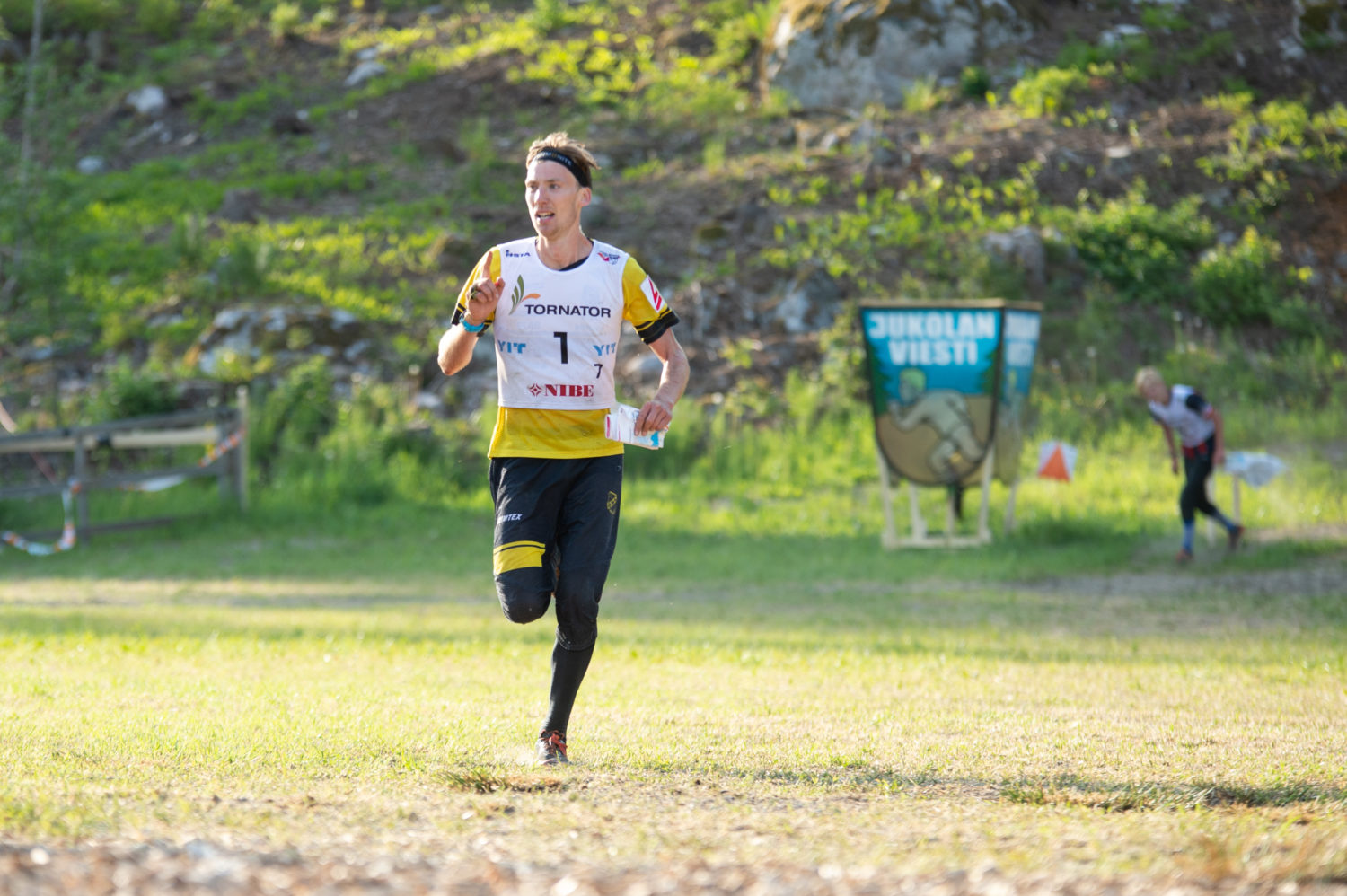 On Sunday morning the Jukola relay's anchor leg turned into a cliffhanger between two Swedish teams.
The Stora Tuna anchor Emil Svensk chased OK Linné's Lukas Liland, who had a three minutes lead at the last change. Svensk caught up with Liland five kilometers before finish.
Svensk decided the race only during the second to last interval and won by 19 seconds. The victory was Stora Tuna's fourth consecutive win.
– Lukas was forced to start quite strongly, and I observed for a couple of intervals. I tried to decide the race already before the finish line, and was successful. The fourth consecutive win feels totally unbelievable, says Emil Svensk.
The orienteerers of the Stora Tuna team were Jesper Svensk, Olle Kalered, Joakim Svensk, Anton Sjökvist, Henrik Johannesson, Viktor Svensk and Emil Svensk.
Third place was won by the best Finnish team, Helsingin Suunnistajat, with the anchor Olli Ojanaho.
There was also a dramatic situation early in the morning, as the IFK Göteborg team, which was about to finish among the ten best teams, was disqualified as two orienteerers in a row used the same Emit badge.
The difficulty of the courses is illustrated by the fact that the winning team needed approximately 25 minutes more than estimated by the course setters beforehand.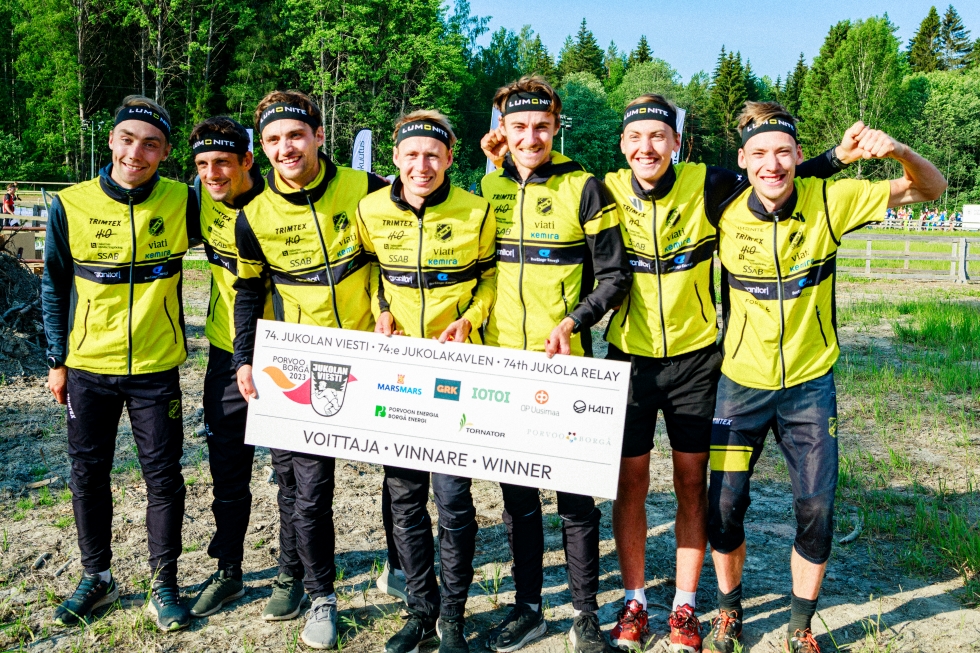 Text: Markku Pulkkinen
Picture: Antti Nousiainen, Ilkka Metsälä