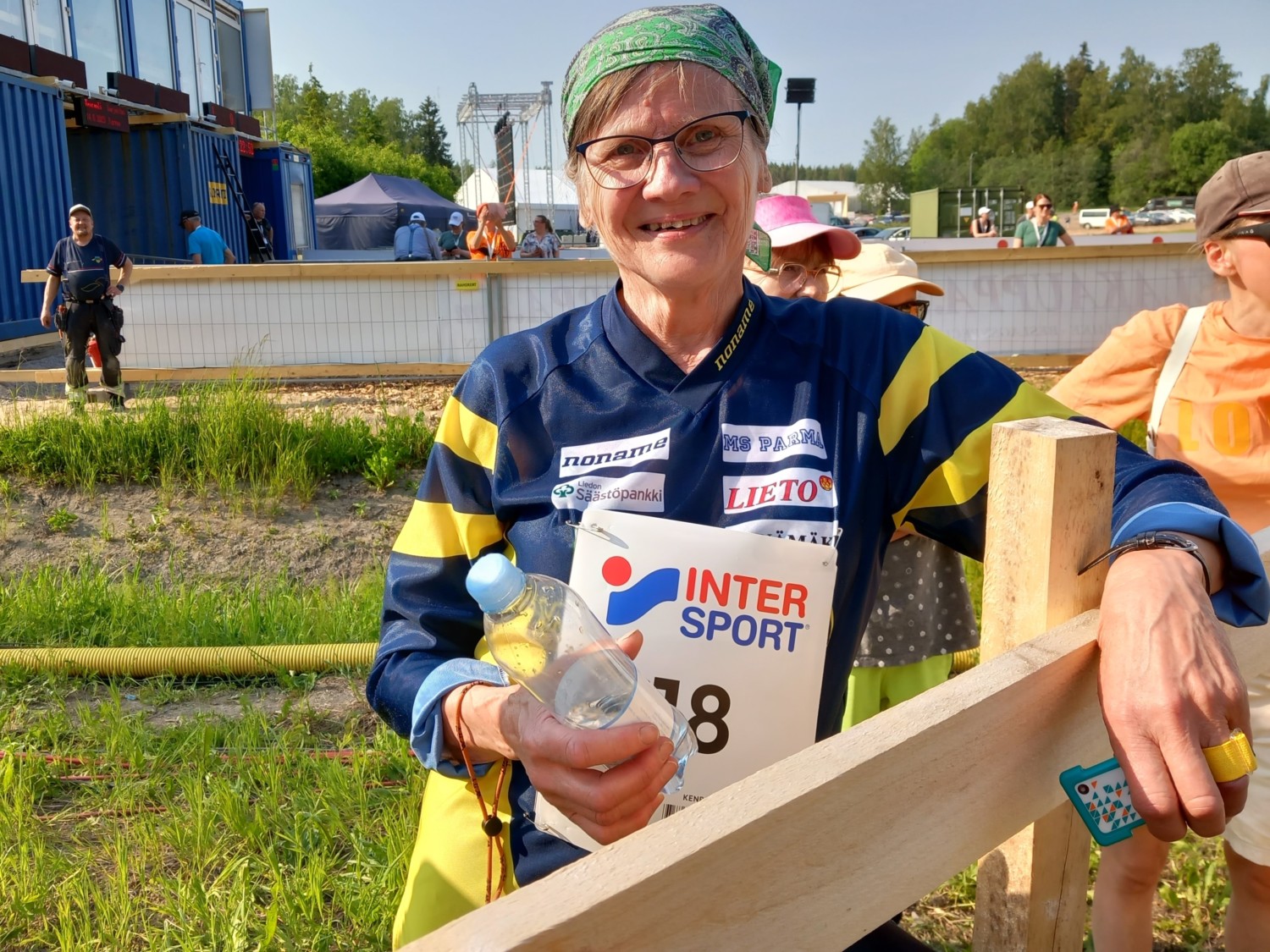 Somewhat surprisingly, one of the orienteerers waiting to set out on the second leg of the run-through rehearsal at Porvoo Jukola was Liisa Peltola. Running in the colours of her club Liedon Parma, she is better known as Liisa Veijalainen. Her merits from the 1970s and 1980s include eight world championship medals, three of them individual.
– I'm actually here at Porvoo Jukola to work as a volunteer. I'll be at the change area making sure that maps end up with the correct owners. I've always liked volunteering and Jukola is such a special event for all orienteerers.
– Last year our club, Liedon Parma, was one of the organisers of Jukola in Mynämäki. I was volunteering there, too, and took care of invited guests, among other things.
Liisa Peltola has participated successfully in several Venla relays, and also in the preceding Venla runs. She has also run in the Jukola relay.
Liisa Peltola is a member of Kaukametsäläiset, the association that founded and owns Jukola. She was the first woman to be elected member in 2015.
As the first Finnish orienteering world champion Liisa Peltola has also been elected to the Finnish sports Hall of Fame.
Caption: Liisa Veijalainen ready to explore the Porvoo woods at the run-through rehearsal.
Text and photo: Riitta Ketola